Vicky Chow The Pianist to perform in concert in Spartanburg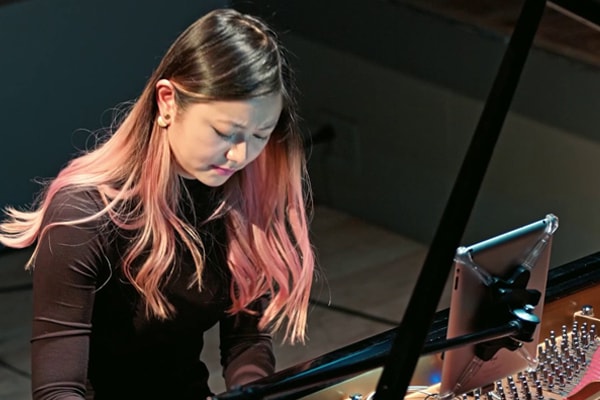 Treefalls is on its way to present a new music (classical) to Spartanburg as they are going to present a concert and the pianist Vicky Chow will perform in the concert. The program will be started at 7 PM, Tuesday at Chapman Cultural Center. At 6 PM the doors will be opened and refreshments will be available in the lobby to buy.
The Canadian pianist, Chow will present the electroacoustic piano performance which will be around 90 minutes.
"This is a great pleasure for us this season to Host Ms. Chow. This is really amazing to have such an incredible artist performing among us"; said by the Treefalls founder and Artistic Director Peter B. Kay. "We were awarded as the new USA grant and this was an honor for us because of Vicky Chow who will be performing in the concert, will also present the master class at the concert as well as we will visit several area schools.
Converse college is going to host a masterclass in which the four Upstate piano students will represent the SC Governor's School for the arts, Bob Jones University, Furman University, and Converse. However, the masterclass will be presented in the Daniel Recital Hall located in the Blackman Music Building and will be free for the public.
As per the music critics, Chow is the brilliant pianist. She has been collaborated with ensembles, while her recording was included in The Rolling Stone Magazine the best album of the year list; in her recordings Steve Reich and Tristan Perich's, piano Counterpoint and Surface are included respectively.
Chow is graduated from Manhattan school and The Juilliard School; while she has also been as Yamaha Artist and she will perform with the Yamaha DFIIIS grand piano, which has been provided by Yamaha Artist Services in New York.
If we talk about Treefalls, it is an organization which is totally non-profile located in Spartanburg that is dedicated to introduce the contemporary chamber music in people with their live performances as well as with their outreach educational programs.
Read: Britain's oldest ballet dancer passes top exam in age 80
Keep visiting Melodica.ae/blog for more updates and news related to music industry. Register a trial melodica piano class today. If you have any questions or queries, please reach us.
Call: 043743434
Email: info@projects.ertano.com