Britain's oldest ballet dancer passes top exam in age 80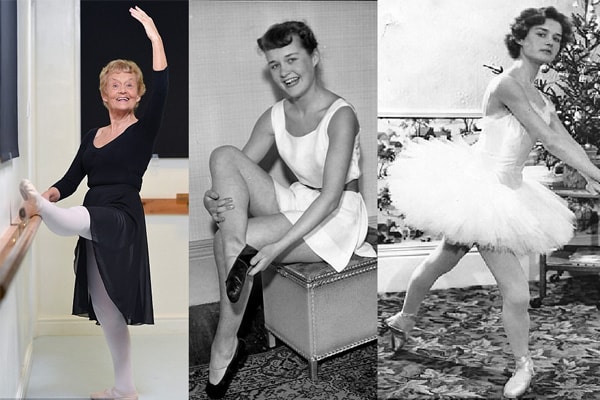 Britain old ballet dancer Barbara Peters with age 80 has passed elite exam. She passes it after 58 years of her last exam. This great lady has been in the dancing field since she was 8 years old, enrolled in a ballet school.
This was actually a gift for her to receive when she passed the exam.  Any ballet dancer in the world would be very excited if she receives this kind of honor. Moreover, she included her name in the record as the country oldest ballet dancer.
Barbara got this message from Royal Academy of Dance London at the evening of her birthday.
She added that she got thrilled when she received this text message, "You have become the country's oldest ballet dancer and have passed the exam with merit"
She has also been associated with RAD for a lot of time and have touched with Dame Darcey Bussell and Dame Margot Fonteyn.
The text was 55 minutes long and this was happened after 58 years of her last ballet exam. The test was divided in three parts; character, free movement and classical. She said that the passing marks in the test were 55% but she got 67%. Mrs. Peters was involved in dancing since she was 2 years old, but she devoted herself to ballet lessons after she passed her first exam of ballet dancing at the age of 9. This was really a prestigious moment for the daughter of a mechanic when she got honor to make a place in Royal Academy of Dance. Due to lack of enough budget she couldn't afford to fund of her course that's why she had to earn while working in the buses as conductor. After she graduated in 1959 she became the owner of a dance school in Huddersfield where she was teaching to thousands of students.
Read: World Most Revered Instruments
She further explained that that she had passed all the exams at 1950s, but failed to pass the final grade six exam due to breakage of her arm.
She explicates that Ballet dancing has kept her body fit and she can easily hold her foot with 90 degrees for some time.
Michelle Groves who is director of training and education said that it's really a fantastic achievement of her.
Her daughter Claire said that she really feels proud of her mom's achievement
Lastly Mrs. Peters added that she will continue her efforts in future as well as grade eight exam is coming and she might consider to attend it.
Keep visiting our blog for more articles related to music and dance. Enroll today in our ballet classes to get the best ballet learning experience from top rated ballet school in Dubai.