SKHS hosts RI Music Education Association Orchestra Festival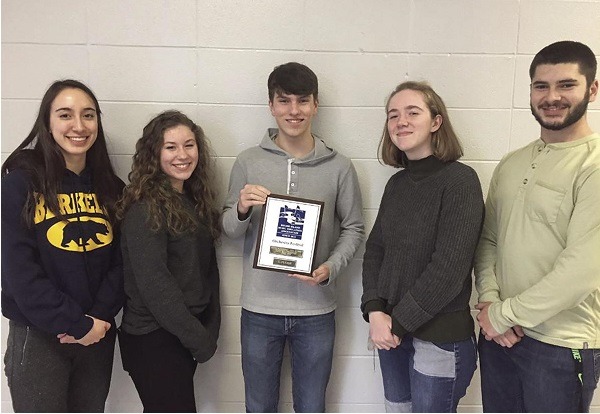 SKHS hosts RI Music Education Association Orchestra Festival
South Kingstown high school, from six other schools, performed Monday to Orchestras in the annual RI Music education.
"This was really a special opportunity for us we got with the students and this kind of music events are very special to music" as this was explained by the SKHS the director of band and music Fritz Benz.
RIMEA which is founded in 1915 provides the music opportunities for students of all grades as well as to the Rhode Island Educators.
Three pieces had been performed by Orchestras; this first one was a warm-up while the 2nd and 3rd were presented for the judges of the panel. The judges then gave their own comments and scores.
Benz explained that our students got the best award which was given to us. Moreover, they were praised for their good performance, attentiveness, musicianship and we really proud of them.
Benz added that it was very valuable for us to hear the impressions and the feedback we got from the judges. Judges gave their commentary on every single performance of the students and our students got really good reviews.
It was really amazing material to learn for the directors and students said by Benz; he added that their students had more than one and a half hour of comminatory to go over right after the performance.
Benz added that that was a proud moment for us to get a chance to represent our skills and everything that we got, as well as it also provided our students the leadership opportunity.
Read: Vicky Chow The Pianist to perform in concert in Spartanburg
For more news and updates about music industry keep visit melodica.ae/blog. If you want to enroll in our music classes just visit our website www.melodica.ae