How to Stay Healthy by Enrolling for Dance Lessons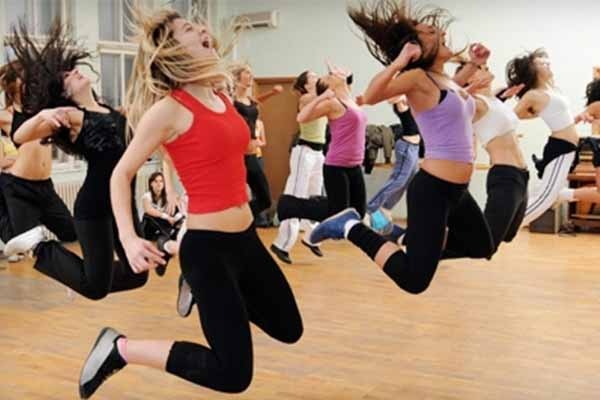 It's all about fun and enjoyment for young kids to take dance classes. On the contrary if we talk about the adult dancers, they do dancing for some other reasons. Anyways, dancing have a lot of health benefits as described below.
How to Stay Healthy by Enrolling for Dance Lessons:
Increase/boost Memory:
According to a research by The New England Journal of Medicine says that dancing classes can help you to get rid of dementia that comes with the old age. Moreover, it also keeps your hippocampus away from volume loss and this condition is also associated with old age.
People who are less flexible may experience joint pains and sores during the daily activities or exercises. Some dancing classes e.g. ballet classes can help you to increase the flexibility in your muscles.
Also See: What You Learn in Salsa Classes?
Stress Relief:
During the dancing classes you meet a lot of people and you communicate them and thus it helps you to reduce your stress level. Moreover, there are some dances like hip hop and some other dances that helps you to reduce your stress and tension.
Prevents from Heart Diseases:
Cardiovascular is one of the very common heart disease. Joining the dance classes may help you to decrease the hazels of heart diseases.
Weight Loss:
People do a lot of exercises for weight loss, but sometimes they failed to reduce their weight; and the reasons behind that is they can't continue it for a long time. Dancing is a very fun-filled activity and you will not feel bored that's why you can continue it for a long time. In fact dancing is nowadays considered as a form of exercise.
Improves Balance:
Dancing can make your body balance in control and you will have a good control on your body.
Improves Energy:
Dancing may increase your energy level as it improves your strength level and thus your energy level is increased automatically.
See Also: How Dance Classes Can Help you Beat the Stress
Socializing:
Dancing academy is the best place to make new friends and it will make you more social. Dancers can easily maintain positive and optimistic relationships.
Joining dance classes doesn't mean that you will get all these things, but the important thing is to keep the goals in front of you and try to achieve them. Anyways, the important thing here to choose the best dancing school and a teacher that you can easily understand and teaches you in a family and friendly environment.
The above article must have cleared your concep that how to Stay healthy by enrolling for dance lessons. Melodica Dance Institute is one of the best place for dance classes in Dubai UAE like Ballet, Salsa, Belly, Hip Hop and Zumba classes, etc. Just Visit www.melodica.ae and book your first dancing class today.
See Also: Life Lessons Kids Can Learn From Dance Classes
Melodica Music Center offers  Music classes & Dance classes all over the UAE. Visit:  Music classes in Dubai. Piano Classes in Dubai, Guitar Classes in Dubai, Violin Classes in Dubai, Drums Classes in Dubai,  Vocal Classes in Dubai
Dance classes in Dubai – Ballet Classes in Dubai, Hip hop Classes in Dubai