Life Lessons Kids Can Learn From Dance Classes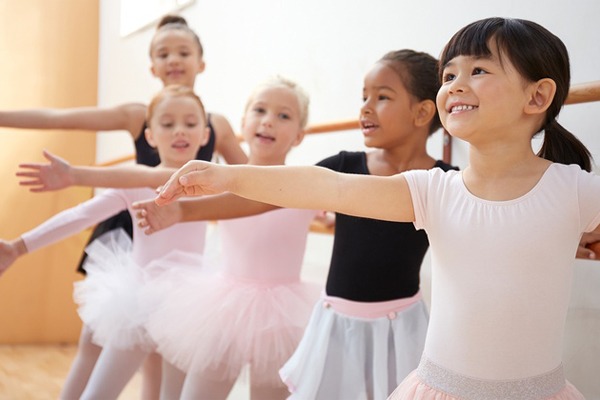 A lot of kids participate in a physical activity and those activities depends on the interest of your kid. There are a lot of things that kids take interest in; for example, gymnastics, basketball, soccer and a lot of other things to do. However, the most popular among all those activities is dance classes. For kids dancing there are different types like ballet and hip hop.
Teamwork
From ballet dancing your kid can learn teamwork as it is one of the important things in life. Kids who learn any dance activity in a team, they will be able to remember and use these teachings thought their life. No matter if it is office work or other kind of activity, the teamwork is very necessary skill in life that is used throughout the life.
Politeness
In Dance classes your kid will learn to listen attentively and the most important thing is the discipline. However, these two skills combines and let your kid to be more polite and civilized.
Also See: Tips for learning dance
A Love of Physical Activity
Dancing is a physical activity and any physical activity can improve your energy level, boosts your mood and even help you fall asleep. When you are physically active, it will keep your body healthy throughout your life. Besides a physical activity can also decrease the risk of cardiovascular disease. Although it seems that these thing doesn't matter in your kids life, but these benefits will help your kid as he/she enter into adulthood and it can led your kid to live healthier for a lifetime.
Increase Self-Esteem Through a Ballet Class
Self-esteem is an important factor in life. Kids who have this ability will always, learn new things in life and they will be able to handle difficult circumstances. On the contrary, Kids with low self-esteem will always feel frightened, hesitated and will not be good in learning new things. When you kids show you something that they have learnt and you ask them to perform, will increase their courage and interest in learning new activities as well.
The above discussed benefits are just a few that we discussed. However, dance classes has a lot of other benefits that are really useful for kid in practical life.
Also See: What You Learn in Salsa Classes?
Melodica Music Center offers  Music classes & Dance classes all over the UAE. Visit:  Music classes in Dubai. Piano Classes in Dubai, Guitar Classes in Dubai, Violin Classes in Dubai, Drums Classes in Dubai,  Vocal Classes in Dubai
Dance classes in Dubai – Ballet Classes in Dubai, Hip hop Classes in Dubai