Salsa Dance Classes and What You Learn in Salsa Classes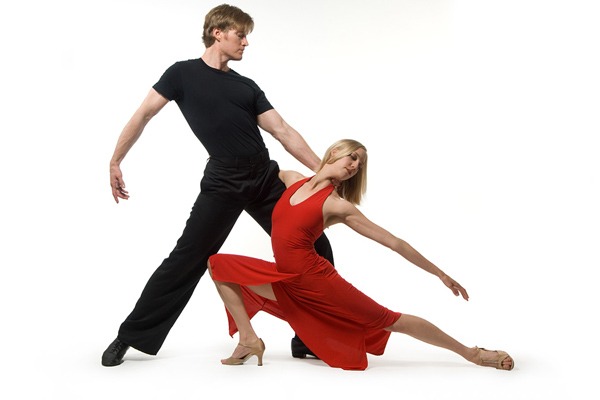 What You Learn in Salsa Dance Classes?
Taking salsa classes gives a lot of benefits to students. After you learnt a few basic steps you will be able to do salsa dance in a club. You might not be able to do the complex dance steps but it makes you prepared for the actual dance.
The best thing about taking the salsa classes is you will learn a lot of things in a small time as your teacher can make you some suggestions and some helpful reproaches related to your dance steps. Moreover, your progress can be monitored well by someone who has good experience and skills in salsa dancing.
If you go to clubs for salsa practicing, it is good to look for someone who is also a beginner in Salsa dancing. However, it is difficult to keep up with someone who is expert in salsa dancing because they will do a lot of spinning and twirling while they dance. However, it will be better if you find someone who has the same expertise like you in hip hop dancing.
If you just ignore the initial level salsa dancing and try to learn the expert level dance, it will not give you any benefit. However, learning the basic steps properly is very important part of learning salsa dancing. If you practice slowly and continuously rather than overnight, it will give you confidence. If you try to learn the dance steps by heart and not only moving you can learn salsa dance easily.
ALSO SEE: Tips for learning dance
The woman plays follow role while the man is mostly lead in Salsa dance. However, it is male's role to make the Salsa dance. It is called open hold Salsa when the partners hold both the hands. Whereas closed hold means the woman's right hand hold by the man's left hand and women's left hand on right shoulder of woman.
You can perform a lot of steps in closed as well as open hold Salsa. Anyways, if we talk about the variations in Salsa dancing, there are many varieties in Salsa dancing. One is without touching and dancing facing. The other form of Salsa dance is when one group is copying or mimicking the other group. The copying of footwork is another kind of Salsa dancing when one group will perform a number of steps while the other group of people will perform like them.
Taking salsa classes is the fundamental key towards learning salsa dance. Attending Salsa classes is not only a fun-filled activity but also very informative. If you want to develop your skills in Salsa dance classes, it's recommended to have supervised dancing.
Melodica offers dance classes for kids and adults in Dubai. Join Melodica Salsa classes in Dubai to learn salsa dancing from our expert dance teachers. Visit Melodica.ae and book your first dance class today.
Melodica Music Center offers  Music classes & Dance classes all over the UAE. Visit:  Music classes in Dubai. Piano Classes in Dubai, Guitar Classes in Dubai, Violin Classes in Dubai, Drums Classes in Dubai,  Vocal Classes in Dubai
Dance classes in Dubai – Ballet Classes in Dubai, Hip hop Classes in Dubai