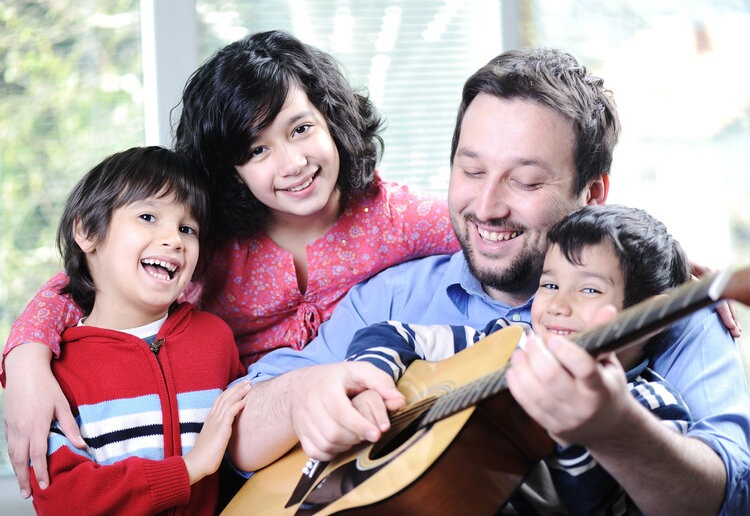 When it comes to making music lessons affordable for everyone, there are a lot of different factors that you should keep in mind. However, one of the biggest challenges that many parents face difficulty in finding ways to make music lessons affordable without negatively affecting their financial situation.
By finding ways to cut back on your expenditures so that you don't have to spend as much on other aspects of your life, you can reduce the expense of music lessons. Another alternative is to think creatively and develop inventive strategies, such as renting instruments rather than purchasing them altogether or offering your time instead of paying someone to look after your child.
Anyone who has ever played a musical instrument knows the high cost of lessons can be challenging to afford. Keeping up with weekly fees, instrument rentals and repairs can quickly rack up the price of lessons in no time. Even if you have a little bit saved for your future, most parents don't have that luxury. Fortunately, there are several ways you can make music lessons affordable for everyone without compromising on quality or abandoning your dream to play an instrument. Here are some great tips on how to do just that:
Focus On Single Instrument
Yes, it's a major deal. Instead of having each child study a different instrument, think about teaching all the children the same one, such the piano or guitar lessons. One music teacher can educate all of your kids, and you only need to buy one instrument, saving you money while also allowing you to buy a better instrument. Sharing resources like music books, notes, and other items would also help save money.
Try Renting Instruments
Renting instruments is one of the finest additional strategies to keep music classes within budget. You don't have to continue buying new instruments because when you rent them, you can use them for however long you need. Additionally, renting instruments might be far less expensive than purchasing them. Locating a local or online music store that lends out instruments or renting an instrument online are two options for doing so. Even secondhand musical instruments are available for purchase in stores and online. For used musical instruments, there are numerous online retailers offering reasonable prices and guarantees.
Read this Also, Does Music Have an Impact on Children's Education?
Limit Your Spending
By setting a budget, you can make music lessons more accessible for everyone. This might be challenging, though, if you have young children who need new toys, clothes, and other essentials all the time. Making concessions so that you spend less money on other aspects of your life is one of the best strategies to keep music lessons within your budget. For instance, you can make a budget to prevent spending too much on things like food, technology, etc. Another approach to lower the cost of music lessons is to use coupons creatively and look for ways to save money, such as buying products in bulk or doing your own projects.
Get Creative with Fees, Co-op Programs, and Discounts
For music instruction, there are numerous deals and promotions. The greatest method to reduce the cost of music lessons is to be innovative with prices, co-op options, and discounts. To avoid paying the whole cost of the lessons, one method to do is to hunt for discounts online. Searching for one-time payment offers or signing up for sweepstakes to win rewards are two other inventive ways to save money. Making innovative use of fees, co-op programs, and discounts is one of the best ways to keep the cost of music lessons down. You can also check into co-op programs and costs, such as enrolling in a music school through a co-op program, to make music lessons more reasonable.
Join the Group Classes
Instead of one-on-one sessions, think of group lessons where two or more kids can learn together. Since the teacher will spend less time with the children when they are paired up, you will save money. Look for children who would be a good fit for your child or children in group classes in your area, at your homeschool co-op, or in your local church. Many music institutions offer introductory music courses as electives that are open to everyone and do not count toward graduation.
Don't Forget About Online Music Lessons
Keep in mind the online lessons. Online classes can help you make music lessons accessible to everyone without compromising on location, which is important given that many students don't live close to an instructor. You can also cut back on travel and transportation expenses, which can be expensive for some parents. Online classes can lower the costs of attendance if you don't have a nearby teacher, making music lessons more accessible to all students. Additionally, you have access to online classes around-the-clock, which can be very useful if you have work that depends on your being punctual every day.
Utilize Your Library & Internet
You can use the library to gather materials because music books and lessons are more expensive. The Internet, one of the biggest online libraries, is yet another excellent resource. On Amazon, and eBay, you may find a ton of used sheet music. You can obtain a variety of resources and notes from the Internet based on your needs and preferences. See if your teacher will let you pick your own resources by working with her. To find out if you may acquire free items, check online and at your neighborhood library.
Conclusion
It is not simple to make music instruction accessible to everyone, but it is doable. You should be able to pursue your musical aspirations if you take the time to consider the numerous methods that you can lower the expense of music classes. Making the necessary tweaks will make it simpler. Fortunately, there are many chances and services available to help you ease this transition. Melodica Music Center offers reasonably priced music lessons.
Monday, 12 September 2022
Are you looking for the UAE's top-rated music classes to prepare your child for a musical concert? Well! Then this blog post is for you. We may help you to find the best institute for your child's musical concert.
When you want your kid to be an expert in music and musical instruments, do not wait for them to grow old. Motivating your kid to chase music will be tricky because music is manifold. No matter if your kid wants to be a musician, guitarist, pianist, or flutist, they must have to develop a bond with them.
For preparing and encouraging your child for music, find out what they are interested in and then start. It might be some specific instrument or music, so it's worth asking them about their favorite type of music. However, in this article, we are going to discuss 5 amazing tips to spark music interest in your kid.
5 Tips to Prepare your Kids for a Musical Concert
1- Select the Best Music Classes for your Kids
Being a parent, choosing the best music classes for kids is the first step you have to take. First and foremost, put the convenience and flexibility of your child at the top priority. You have to adjust their music class schedule with the adjustment of their studies so that there is no diversion from the study because of music.
The next thing you have to check while selecting classes is the qualification and experience of music teachers. It would also be helpful if you get general feedback from their past students and their parents. Moreover, do not ignore that the music teacher's speaking style and instruction method should match your child's learning needs.
2- Regular Practice on the Music Lessons
Now that you have arranged the music classes for your kid and got them the instrument of their choice, still, the question remains how does he do regular practice in music lessons? As we all know, regular practice time is not easy, especially for kids, because they have many entertainment options. However, it's not impossible.
You can easily establish a manageable practice time for your kid. According to music experts, 2×20 mins of weekly practice is perfect for children and beginners. Emphasize your kid to do regular practice on the music lessons, aside from their music classes, especially in the morning, so that they can start their day with music.
3- Know the Performing Instruments
While performing at a musical concert, your kid must have proper knowledge of performing instruments like guitar, drums, saxophone etc. And it only comes from proper guidance and regular practice. For instance, if your child is a guitarist or is trying to become one, he should know how to hold the guitar. Holding the guitar accurately is one of the most important things you must know when you must be a guitarist.
The anatomy of the guitar is also important to know. Like any other musical instrument, the guitar has different bits, and each bit has different names. Otherwise, it cannot be very clear for your kid to play the guitar accurately.
The same goes for the other instruments; before performing them, your kid should each detail about them. So make sure that the musical institute you select gives your child enough knowledge of instruments before even learning to play them.
4- Make a Rehearsal Plan and Follow it Through
Making a rehearsal plan is as important as practicing regularly. You will notice that your child is doing best when their routine is regular, consistent, and predictable. Make a practice or rehearsal schedule and let your kid determine it so that he'll be more likely to stick to it and follow it thoroughly. It will not only allow them to feel a sense of control but also help them learn the value of practice.
You can also attract them by planning the performance. When it comes to your kid learning a new instrument, he must have a goal. Make sure you help them choose an appropriate performance date and venue. Once they start to play the instrument, they will want to perform better in front of an audience. This will help them to stay motivated and focused on their music lessons.
5- Pay Attention to the Posture and Outfit
As mentioned earlier, convenience should be your top priority while letting your kid join music classes. But apart from that, you also have to keep in mind that the posture and outfit of your kid also matter a lot.
Let's first talk about posture. When your kid is sitting or standing to play an instrument, ensure he is comfortable and in the right position. An uncomfortable and incorrect posture can lead to several problems in the future.
For example, if your child is playing the piano, they should sit up straight on the bench and place their feet flat on the floor. It will help them to press the pedals correctly and play the piano more efficiently.
On the other hand, your kid's outfit also matters a lot while playing an instrument. They should be wearing clothes that are comfortable and not too loose. It will help them to move their body freely and play the instrument more accurately.
So, there are the top 5 tips to help your kid excel in their music lessons. Remember, regular practice is key to success, so ensure you and your kid follows a regular and consistent routine.
Furthermore, if you're looking for the music classes in Dubai that can provide your child with the best music education, then look no further than Melodica Music & Dance institute. We offer a wide range of music courses for kids of all ages and levels. Contact us today to learn more!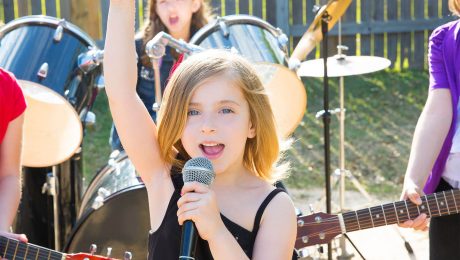 Every child can benefit from Singing Lessons. Many studies have shown how powerful music can be on a child's development, and singing lessons can be a great introduction to the world of music. Whether or not your child has a natural talent, the skills taught and the habits they bring can be wildly beneficial for the craft of song and in all aspects of their lives. In this blog, we will show you how children benefit from singing classes, and help parents find the best music school in Dubai, Abu Dhabi, Al Ain & Sharjah to enroll them.
How Singing Positively Affects The Brain
Music lessons and vocal coaching ask children to utilize several different parts of their brain simultaneously. They must be aware of their breath, tongue placement, and posture, not to mention remembering the lyrics to the songs they are singing. Regular vocal lessons can positively impact a child's language, fine motor skills, and ability to visualize imagery and express emotions. Scientific studies have also proven that singing may help to increase their neuroplasticity, which is their brain's ability to learn new things.
Singing Improves Respiratory and Cardiac Functions
Because singing requires breath support, the vocal cords' strength, and contractions of the diaphragm, it improves the respiratory system. Singing is, in fact, an aerobic exercise, meaning it helps to oxygenate the blood and improve cardiac function. When children practice their vocal classes and singing techniques, they can create a better flow of air in their bodies, which helps them reduce their stress levels. The best part about singing is that children don't have to focus on this; they enjoy the process and have fun.
Music Therapy
For some children, it can be challenging to express themselves and their emotions. Through Singing Lessons, they are given a chance to show and tell you how they're feeling. Music classes improve communication skills, particularly those that allow children to work with a vocal coach. Singing seems to be easier than talking for many children. When practiced over time, kids can become more able to express their thoughts and feelings.
Builds Responsibility And Self-Reliance
Singing happens alone, as it's the child's responsibility to practice between Singing Lessons. They learn that self-reliance leads to success through their commitment to their practice. The more kids practice, the better they get. When a child sees (and hears) that they are improving, they learn the importance of dedication. Singing lessons can help boost kids' academic performance as they grow up and teach them that anything is possible. Building their confidence as well through hard work.
Just because all kids can benefit from Singing Lessons doesn't mean parents know which Music schools are best. Parents often search for "amazing singing classes in Dubai" or "the best vocal coach near me." Melodica Institute offers music classes that benefit children of all ages and levels. Their vocal coaches are some of the top-rated teachers in the UAE, Dubai, Abu Dhabi, Al Ain & Sharjah.