How to Make Music Lessons Affordable for The Whole Family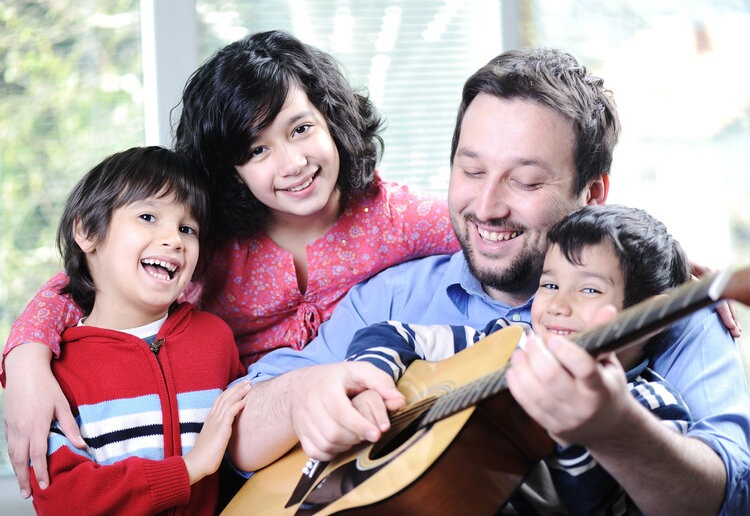 When it comes to making music lessons affordable for everyone, there are a lot of different factors that you should keep in mind. However, one of the biggest challenges that many parents face difficulty in finding ways to make music lessons affordable without negatively affecting their financial situation.
By finding ways to cut back on your expenditures so that you don't have to spend as much on other aspects of your life, you can reduce the expense of music lessons. Another alternative is to think creatively and develop inventive strategies, such as renting instruments rather than purchasing them altogether or offering your time instead of paying someone to look after your child.
Anyone who has ever played a musical instrument knows the high cost of lessons can be challenging to afford. Keeping up with weekly fees, instrument rentals and repairs can quickly rack up the price of lessons in no time. Even if you have a little bit saved for your future, most parents don't have that luxury. Fortunately, there are several ways you can make music lessons affordable for everyone without compromising on quality or abandoning your dream to play an instrument. Here are some great tips on how to do just that:
Focus On Single Instrument
Yes, it's a major deal. Instead of having each child study a different instrument, think about teaching all the children the same one, such the piano or guitar lessons. One music teacher can educate all of your kids, and you only need to buy one instrument, saving you money while also allowing you to buy a better instrument. Sharing resources like music books, notes, and other items would also help save money.
Try Renting Instruments
Renting instruments is one of the finest additional strategies to keep music classes within budget. You don't have to continue buying new instruments because when you rent them, you can use them for however long you need. Additionally, renting instruments might be far less expensive than purchasing them. Locating a local or online music store that lends out instruments or renting an instrument online are two options for doing so. Even secondhand musical instruments are available for purchase in stores and online. For used musical instruments, there are numerous online retailers offering reasonable prices and guarantees.
Read this Also, Does Music Have an Impact on Children's Education?
Limit Your Spending
By setting a budget, you can make music lessons more accessible for everyone. This might be challenging, though, if you have young children who need new toys, clothes, and other essentials all the time. Making concessions so that you spend less money on other aspects of your life is one of the best strategies to keep music lessons within your budget. For instance, you can make a budget to prevent spending too much on things like food, technology, etc. Another approach to lower the cost of music lessons is to use coupons creatively and look for ways to save money, such as buying products in bulk or doing your own projects.
Get Creative with Fees, Co-op Programs, and Discounts
For music instruction, there are numerous deals and promotions. The greatest method to reduce the cost of music lessons is to be innovative with prices, co-op options, and discounts. To avoid paying the whole cost of the lessons, one method to do is to hunt for discounts online. Searching for one-time payment offers or signing up for sweepstakes to win rewards are two other inventive ways to save money. Making innovative use of fees, co-op programs, and discounts is one of the best ways to keep the cost of music lessons down. You can also check into co-op programs and costs, such as enrolling in a music school through a co-op program, to make music lessons more reasonable.
Join the Group Classes
Instead of one-on-one sessions, think of group lessons where two or more kids can learn together. Since the teacher will spend less time with the children when they are paired up, you will save money. Look for children who would be a good fit for your child or children in group classes in your area, at your homeschool co-op, or in your local church. Many music institutions offer introductory music courses as electives that are open to everyone and do not count toward graduation.
Don't Forget About Online Music Lessons
Keep in mind the online lessons. Online classes can help you make music lessons accessible to everyone without compromising on location, which is important given that many students don't live close to an instructor. You can also cut back on travel and transportation expenses, which can be expensive for some parents. Online classes can lower the costs of attendance if you don't have a nearby teacher, making music lessons more accessible to all students. Additionally, you have access to online classes around-the-clock, which can be very useful if you have work that depends on your being punctual every day.
Utilize Your Library & Internet
You can use the library to gather materials because music books and lessons are more expensive. The Internet, one of the biggest online libraries, is yet another excellent resource. On Amazon, and eBay, you may find a ton of used sheet music. You can obtain a variety of resources and notes from the Internet based on your needs and preferences. See if your teacher will let you pick your own resources by working with her. To find out if you may acquire free items, check online and at your neighborhood library.
Conclusion
It is not simple to make music instruction accessible to everyone, but it is doable. You should be able to pursue your musical aspirations if you take the time to consider the numerous methods that you can lower the expense of music classes. Making the necessary tweaks will make it simpler. Fortunately, there are many chances and services available to help you ease this transition. Melodica Music Center offers reasonably priced music lessons.