Monday, 05 September 2022
The big day is finally here. your ballet dance audition! You've been preparing for months (maybe even years), and now it's time to put your ballet classes training to the test. The ballet audition.
We understand how scary it can be to perform in front of a panel of judges and when you are put on the spot. The pressure and the stakes are high and may leave you feeling overwhelmed. However, it doesn't have to be scary. Being scared and nervous is real, but with the right ballet classes and preparation, you will be ready to take on anything that comes your way.
To turn your nervousness into excitement, below are a few ballet dance audition tips to make you feel more confident and help you better prepare for your big day. So, let's get started.
Research the company & ballet role you're auditioning for
When preparing for an audition, it is important to do your research. This means getting to know the company and the role you are vying for.
Knowing the company's history, aesthetic, and what they are looking for in a dancer will help you better understand what they are looking. For example, maybe they are looking for a teacher for their ballet classes or perhaps a ballet dancer for their on-stage programs. In addition, it may give you an insight into how to present yourself and your dancing on the day of your audition.
For example, if a company typically hires ballet dancers with classical training, you should focus on showcasing your classical technique. On the other hand, if a company is known for its contemporary work, you may want to perform a piece that showcases your modern skills.
Know your ballet dance strength and market them
on audition
When prepare, it is important to know your strengths as a ballet dancer and focus on showcasing them.
Every dancer has their own unique set of skills and talents that they bring to the table. It is important to identify these and play up to them while performing. This will show the judges that you are confident in your abilities and a versatile dancer.
To do this, you need to know your "dance market." What type of ballets do you feel most comfortable dancing to? What styles can you execute with ease and grace? Knowing your strengths for a good ballet dance will help you better showcase them during your performance.
The following are a few tips on how to identify your dance market:
Watch ballets that inspire or remind you of your style as a dancer.

Take classes in different styles of ballet so that you can explore new territory.
Watch video clips, or footage of past auditions dancers have done well in, noting what elements made their performance successful.
Warm up your muscles before an audition
One of the best ways to reduce your anxiety and nerves is to warm up your muscles. This will not only help you feel physically better, but it will also help calm your mind.
You can do several exercises to warm up your body, but we have compiled a few of our favorites for you here. So, before you head out to your performance, take some time to warm up your body with these exercises.
The following are easy-to-follow exercises that will help get your blood flowing and prepare your body for what's ahead:
Walking Lunges: Start by standing with feet hip-width apart and arms at the sides. Step forward with one foot and lower into a lunge, bending both knees as close to 90 degrees as possible. Keep front knee behind toes and back heel flat on the ground. Drive through the front heel to return to starting position.
Wall Angels: Stand tall with feet flat against a wall, shoulder blades, and back pressed against the wall. Raise arms overhead, so they are perpendicular to the floor and parallel to each other (think "T" shape). Hold for five seconds, then release down slowly—next, press palms against the wall and slide up overhead.
Arm Circles: Start by standing with feet hip-width apart and arms extended to sides at shoulder height. Make small circles with both arms in one direction for 30 seconds, and then reverse direction and circle arms for another 30 seconds.
Dress appropriately & professionally for the performance
It is important to remember that you are representing the company as well as yourself. This means that you should dress professionally and with great attention to detail.
To make a good impression on the judges, it is essential to dress in a way that shows them you take your audition seriously. Choosing the right outfit can help boost your confidence and prepare you for what's ahead.
The following are a few tips on how to dress appropriately for an audition:
Choose clothing that is comfortable and allows you to move freely.

Select clothing in solid colors rather than busy patterns.

Avoid excessive jewelry or makeup.
Wear hair neatly styled in a bun or ponytail.
Dressing professionally sends the message that you are serious about your dancing and want to be taken seriously by the judges. When you look your best, you feel your best, which will help boost your performance.
Eat healthy food before the audition
It's no secret that eating healthy food is important for your overall health and well-being. But did you know that it can also help improve your performance?
When you eat unhealthy foods, your body cannot function at its best. This can lead to several problems, including decreased energy levels, poor focus, and weakened muscles. All of these can negatively affect your ability to dance at your best.
Conversely, when you eat healthy foods, your body can function optimally. This means you will have more energy and focus better during the performance. Additionally, eating healthy foods will help keep your muscles strong and flexible, giving you an advantage over other dancers.
Conclusion
Auditions can be a nerve-wracking experience, but by following the above-mentioned tips, you can help improve your chances of success. Just remember to stay calm, be prepared, and give it your all — the judges are looking for dancers who are passionate about their craft and dedicated to becoming the best they can be.
Furthermore, look no further than Melodica for the best ballet classes in Dubai as we provide various ballet classes for all levels! We also have a highly-experienced and professional team of teachers to guide you through your dance journey.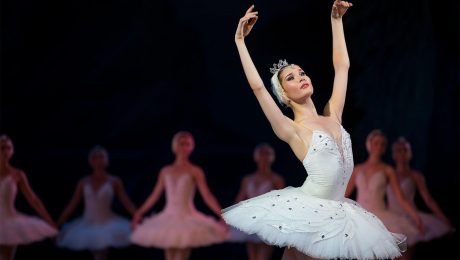 Do you find yourself searching for dance classes near me late at night but feel it's 'too late or you are 'too old to learn something new? Maybe you are someone who danced as a child but hasn't taken a dance class for so long that you worry you'll be embarrassed. Whatever you're reasoning is, we understand! Enrolling in a dance studio in Dubai can be nerve-racking, but we're here to tell you it's worth it. It's never too late to learn to dance; it allows adults to exercise in a safe and low-impact way, learn a new skill, and express themselves physically.
There Are So Many Forms Of Dance
With so much variety of dancing classes, it's easy to find one you love. Even if you feel it's too late to do ballet, you can opt for a fun, energetic hip-hop class. Also, try belly dancing to connect with your femininity. If you want a "dance studio near me," you're in luck; today, there seems to be a Dance studio in Abu Dhabi for everything, so try a bunch and see which styles and music you connect to most.
Dancing Is A Low Impact Form Of Exercise
Almost all forms of dance are low impact; you are less likely to injure yourself the way you might with weight lifting or long-distance running. Although we are firm believers in the saying "age isn't nothing but a number. if you wait another 10, 20, or 30 years, it may be too late. So why not start today and try something new?
It's Impossible Not To Have Fun
If you're feeling dread at the thought of taking a dance class, consider opting for a beginner's salsa class. Others surround you just like you there, and you'll see how easy it is to learn the simple steps. Most likely, you'll be better than you thought, and even if you aren't, you're sure to have a laugh and make some friends.
What You'll Need
To begin the process of dancing, you'll need a fantastic dance studio, the right clothes, and the proper footwear. Look for a studio that offers a dance trial to see which styles of dance suit you best. You can find instructors who will help you enjoy the class. For ballet, you'll need ballet flats. For salsa, hip hop, and belly dancing, you probably already own a pair of shoes that will work. When you book your class, ask what students should wear. You'll feel confident and ready to experience the dance fun when you walk in.
Melodica Dance Academy Abu Dhabi
Melodica is one of the top-rated academies in Dubai and offers classes at all levels for all ages. Their current students have all said that dancing has positively changed their life. Dance has not only gotten them into better physical shape, but it's made them more confident, happier, and more accessible.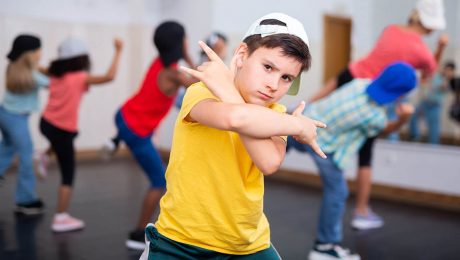 Dancing help child. There's nothing more beautiful than watching a kid who loves to dance, even if they aren't the next prima ballerina of the American Ballet Company. When children grow up with a love of dance, they feel confident in various situations, from school dances to sports that require physical control. Enrolling your child in a dance academy is an excellent idea because there is no greater joy for many of us than expressing ourselves through the art of dance. Beyond dance classes being endlessly fun, dancing helps with many benefits. This blog will give you the top five ways dancing helps kids thrive and where you should enroll them in dancing classes in Dubai.
Benefits Their Physical Health
Finding creative and engaging forms of exercise allows your child to create healthy habits that they take with them later in life. Dance classes are an aerobic activity that keeps the heart healthy. Dancing classes also improve flexibility and posture while increasing muscle tone. dancing helps children to thrive when they have a creative outlet for their energy, and when they dance, be it ballet or hip hop, jazz, or tap, they express themselves and get their heart rate up.
Learning Choreography Helps Brain Stay Active
When a child enrolls in a dance studio, they are asked to follow along and remember choreography. Spending time focusing on the moves can increase memory and learning, allowing them to concentrate better in school and other aspects of their lives.
Dancing help child Sleep Better
The Cleveland Clinic reported that those who engage in exercise sleep far better than those who don't. Dancing is a fantastic solution if your child has difficulty falling asleep or sleeping through the night. Dancing helps child not only does it help children to focus on their breath and body control which aids in relaxation during bedtime, but it's a low-impact form of exercise.
Dance Teaches Teamwork
Many dance classes will use formations in their choreography. Requiring each student to focus on themselves and understand their part in a team. Through dance, they can learn that success comes from working together and that everyone has a role that helps the group.
Anyone Can Dance
Many children shy away from other forms of exercise because it doesn't feel included. They don't get picked for a team, leading to hurt feelings and a lack of interest. Through dance classes, kids socialize with others and feel a part of success. Indeed anyone who can move their body can dance, and although it's challenging, it's creative, expressive, and fun.
You don't need to search "Dancing classes near me" when enrolling your child in Melodica Dance Classes For Kids. They offer all forms of dance and many combination classes. Ballet and hip-hop help kids stay focused throughout the hour. Melodica is among the top-rated Dance academy Abu Dhabi with a variety of levels from beginner through advanced.