What are the best ways to learn guitar?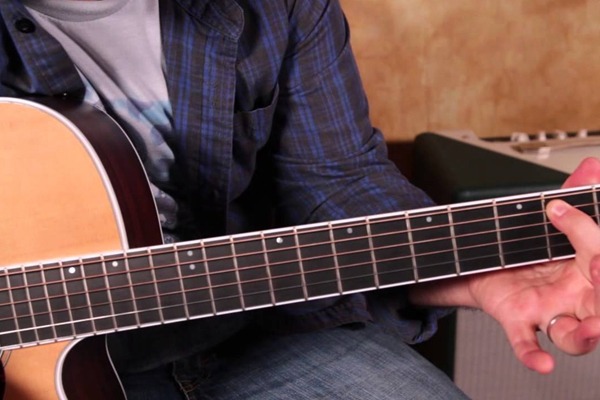 What are the best ways to learn guitar?
When you get your first guitar the excitement is just like one in a million feeling, however, when you play your first chord, the excitement comes to end to some extents because of the awkward sound it has. Then, you realize that you will need some of the best ways to learn guitar. It will help you to be perfect at playing the guitar and make you learn it at its best. There is something that you will have to keep in mind that you can do it if you really want to. You just have to plan that which of the best ways to learn guitar you can utilize to achieve what you want. Here are the best ways to learn guitar:
When it comes to the guitar lessons, it is one of the best ways to learn the guitar, however, you need to find the best teacher that can take you to the right path. For the purpose of the best way to learn guitar, you have look for the perfect professional artists who can transform you from an amateur to the professional and help you to accomplish your goals. It will make you more motivated, and the lessons will not be just limited to learning chord, scales or notes but also help you to put all of these together. You will also be able to learn different styles like jazz, classical or hip-hop because the guitar lessons are structured and tailored according to your needs.
Read Also: Importance of Guitar lessons for beginners
This is also a fun, interactive and best way to learn guitar, there is nothing like it, as it will provide you with a chance to improve your timings and improvisational skills and most importantly you will be able to absorb things and qualities of other players. Every player has its own experience and when various guitar players jam together, it makes an interactive session where you can learn new things.
This can be the best way to learn guitar if you have enough time to listen to tons of music until you practice to play your guitar in the right way.
In the past these were not available, however, you can find online lessons today. These are software that can be downloaded on your PC, Xbox, PlayStation or Mac and it has transformed the landscape of learning to play the guitar. It can be the best way to learn guitar at home and when you do not have enough budget. Rocksmith is one such software that combines playing the guitar while in a game-like setting which has real lessons and it makes the guitar more fun.
Many websites have guitar lessons where you can also interact with other guitar players or learners. Youtube also has a big role in being the best way to learn guitar as it has a number of videos that describe the instructions of playing the guitar, gives you lessons and shares ideas with guitar players that are spread around the world.
If you want to learn guitar lessons in Dubai. Just visit Melodica Music Center & be in the best guitar lessons in Dubai.
Also See: Reasons you need to learn to play guitar