You Can Join Ballet Center at Any Age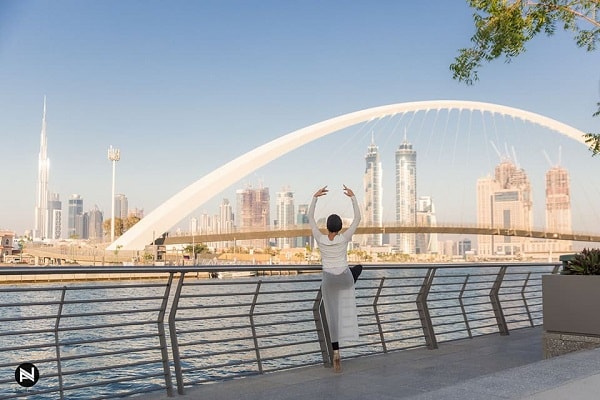 You Can Join Ballet Center at Any Age. Before the coming of Engy El Shazly, hijab and Ballet were two diverse concepts.
She became the first hijabi Arab woman to perform the ballet dance on stage. She believes that wearing hijab doesn't restrict you from all the normal things of your life; all these things should be synchronized with each other.
To make my appearance same as like other hijabi women I am wearing a black scarf and full-length sleeve. She further elaborated that she wants to prove that she is a good ballet dancer and at the same time she is committed to her hijab.
Engy said at the event 'What She Said' which was hosted by the W hotel, that the biggest challenge she faced while in ballet dance was the balancing in the pointe shoes; in fact, it was the biggest barrier she ever faced while learning ballet dance.
She said "in the starting two months I was unable to stand without a support in pointe shoes and every day I used to do training in home as well. After passing two months, I was able to start the primary movements and was very glad to see my ballet learning graph going up.".
She said that the biggest criticism that she faced from people was not related to her hijab at all; it was only related to her age as she started learning ballet dance at the age of 27.
Join our dance studio for the best ballet classes in Dubai
"Everyone suggested that you don't have to start ballet in this age; you had to start at 3 or 4. However, her life changed when she started some ballet classes in Dubai. "I just called a ballet center in Dubai and I asked that my age is 27, I wear hijab and I want to start ballet dance. I was expecting they will tell me that you don't have to start at this age but they told you can join and we have ballet classes for adults as well. I was very happy to hear and I am doing something now that I really love".
As per Engy she was thinking that she is old and she has a hijab that's why she will not able to go to the stage but it was a very pleasant movement for her when her teacher told her that she will dance in the Russian Cultural Centre as she is enough competent to perform on stage.
After that she didn't look back and gave a performance on stage that gave her a confidence and made her career. She further discussed that she wants to motivate other girls like her as well and because of her many other girls have been inspired already and the summary of her discussion was that you can join ballet center at any age.
Join Melodica Music and Dance Institute : One of the best ballet center in Dubai. Visit our website and register for a trial class today!
Also See: Are You Sure You are Behaving Properly in the Dance Class?
If you'rehttps://melodica.ae/2018/08/13/are-you-sure-you-are-behaving-properly-in-the-dance-class/ searching for the best music classes in Dubai and dance classes in Dubai, we invite you to join us at our music school & dance studio. We offer excellent instruction in both areas.