What Are the Advantages of Ballet for Kids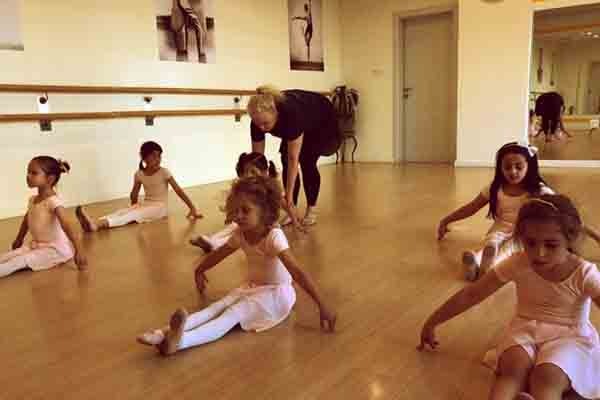 Ballet is the most favorite dance for kids. In past, only girls used to do ballet but in recent days, scenarios have changed. Kids are not discriminated on the basis of their genders hence boys are also taking part in ballet for kids. Well, it is also happening because of the huge advantages of ballet for kids. If you are not yet aware of the huge advantages of ballet for kids, read this content to help you with some beneficial information that will come handy while parenting:
1. Ballet keeps your kid flexible and healthy:
Kids are flexible by birth. Every child no matter which color, caste, creed, or ethnicity he/she belongs to, he is flexible as well as healthy, apart from some rare cases. However, with the passage of time, we never practice anything to maintain our flexibility which is a strong trait of a healthy human. That's why; once we are adult we don't feel like doing many things especially exercise. However, ballet for kids can help you in opting to a healthy lifestyle.
Join our dance studio for the best ballet classes in Dubai
2. Ballet helps in focusing more:
Ballet moves require special attention to learn and move in the right way. Such as, while learning ballet, your kid not only has to look at the teacher but focus over his each body part too. Thus, when they practice ballet every day, they are practicing to focus. This is the reason, kids at school with lack of concentration always recommended to have some co-curricular activities to enhance their ability to focus and concentrate more.
3. Ballet teaches coordination, team work, and opting to a positive attitude:
Ballet dancing is not just matter of some movements by using feet and arms. It is a complete set of coordination where you not only need to focus on what you are doing but also has to maintain a harmonization with your ballet team of dancers. Hence, with ballet for kids, he/she is learning to do teamwork and work in coordination with each other. This thing helps them opting a positive attitude throughout their lives. They learn to work together, learn the importance of teams, and helping each other during tasks.
4. Ballet is a medium to learn languages and breaking stereotypes:
Ballet moves, postures, and steps are taught in the French language. French is an international language. During ballet classes, there are institutes like Melodica that offers Melodica ballet for kids' classes. They not only teach moves but also tell them regarding the strong history of ballet dancing. Where it started, how it enhanced over time, and how it reached to us. They involve children in learning not just dance moves but getting fruitful information.
When it comes to top institutes, Melodica is the best institute in Dubai that offer music and Ballet for kids classes. They have positive ratings and are helping kids, schools, and parents to shape a better future for kids through enhancing their creative skills.
If you're searching for the best music classes in Dubai and dance classes in Dubai, we invite you to join us at our music school & dance studio. We offer excellent instruction in both areas.