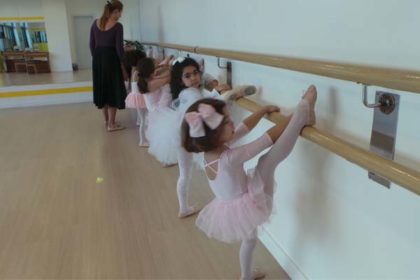 It doesn't matter that what sort of goals you have in future for dancing. The most important thing is always relying on the best ballet school. All dance studios are not the same. A poor instruction of ballet dance will not yield bad habits in you, but it can also create some physical harm. Following are some of the top things to consider before joining an academy of music and dance.
First Impressions and Structured Programs
Don't just believe in the advertising of the school regarding their services. First, visit the music and dance academy personally and observe the classes and their structured program and make sure that their curriculum is affiliated to the most reliable academy such as Royal Academy of Dance for ballet.
A Professional Focus Teachers Qualification and Scope
The selection of a professional school for dancing will make you sure that your kid will have a safe growth in terms of dancing.
In a professional place you will find the best teachers. Your ballet dancing level is directly proportional to your teacher. In a good ballet school a good ballet teacher is one who will guide you properly regarding the techniques used in ballet dance. If your teacher isn't guiding you properly, it may lead to some injuries as well as some bad habits.
Another important thing is to rely on such a place where students' abilities are enhanced. Like if you want to learn ballet dance, then also try to focus on some advance things like pointe classes. A professional ballet school will not only provide you the basic things of ballet but will also guide you with the other range of classes such as Character, Modern, Deux, Pas de Deux and acting etc.
Class Size
A teacher can give you focus or attention only if the number of students is less. Classes with more than 15 students will make it hard to pick the instructor points.
Developmental Willingness
Some dancing like ballet are deeply associated with physical and mental growth of your kid. Those kids whose age is three to six years are unable to pick the proper ballet instructions, so they must be encouraged to learn the creative movement. Only an experienced teacher will know these age stages associated with ballet dancing. An experienced teacher will guide their students to use the pointe shoes properly to get rid of feet and ankles damage.
Safe Floors
In some ballet schools, you will find the floors very rough that causes the young bones to get more stress. Special Flores make with a certain wood that is also non-slip can reduce the risk of damage.
Basis Facilities in the Classes Environment
The other thing to see in the best school for ballet is to see if they have other basis facilities. There should be mirrors and barres on at least one wall of the rooms.
Reasonable Tuition
All the prices like annual tuition fee or the costume fee should be clearly available. Keep in mind that a good ballet school doesn't always mean to be inexpensive. If you see difference among fee of different schools, try to compare their professionalism and the programs offered.
Keep visiting our blog for more articles and news about music and dance.
Visit Melodica Music & Dance Institute in Dubai to learn music and dance from the best professional teachers from Europe and America. Learn ballet from our highly qualified and professional teachers with reasonable fee. We have 6 branches in Dubai. 1) Palm Jumeirah 2) JLT 3) WASL 4) Furjan 6)The Villa 7) Silicon Oasis