BUY YAMAHA U1 OR U3 PIANO ?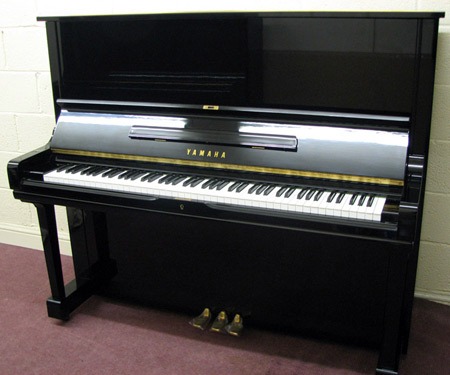 MELODICA PIANO SHOP
Yamaha Piano
The Yamaha U3 Upright Piano boasts of extra height that allows it to accommodate longer strings, resulting in a warmer and richer sound. This is similar to the reason why concert grand pianos sound amazing, as they also house very long strings. Compared to other short upright pianos like the Yamaha U1, the Yamaha U3 produces a much better sound due to its longer string.
In addition, the larger cabinet of the Yamaha U3 Piano enables it to have a larger soundboard that produces a more resonant and richer tone. This is similar to concert grand pianos with their long strings and large soundboard, as recommended by Melodica Music Center.
Furthermore, the extra space in the Yamaha U3 piano cabinet allows it to house longer keys and a taller action, giving it a touch comparable to that of a grand piano. This is evident when playing a Yamaha U3 Piano next to a Yamaha U1 Piano, as you can feel the difference in touch. The U3 has a deeper, smoother, and comfortably balanced touch, while the U1 can feel a little bit "shallow" to touch. Technicians and pianists both agree that the U3 action provides a better level of control compared to the U1.
While both pianos have the same build quality and component quality, the U1 has a slightly less rich tone compared to the U3. Therefore, if your budget allows, Melodica Music Center recommends the Yamaha U3 Piano.
BUY YAMAHA U1 OR U3 PIANO ?
Our pre-owned Yamaha U3 pianos in Dubai have a variety of tones – from bright to medium to mellow. Each piano has a unique soundboard that creates its distinct "voice." Yamaha U1 pianos are known for their consistent tone, making them easier to select. U3s offer customization options based on the room's acoustics and decor, and we keep a larger selection in stock as they are more popular. Customers are willing to invest in the best sound quality.
If you're searching for the best music classes in Dubai anddance classes in Dubai, we invite you to join us at ourmusic school & dance studio. We offer excellent instruction in both areas.
You can also Buy piano in Dubaifrom our piano store in Dubai.