Best Age to Start Music Lessons for kids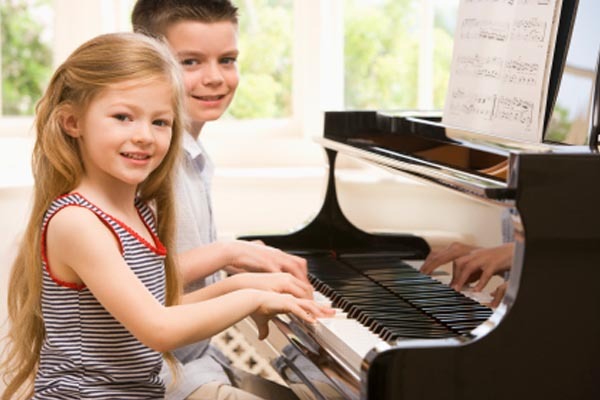 Parent often listen to complaints from other people that persuade them to delay their children music lessons until they become a bit older. Or sometimes, your kid is not interested in music classes and you opt to delay your kid's music lesson and will wait until he/she becomes older.
According to a research that shows that from birth to the age of nine, this is a very good time for making music sense in children. At this time the mind of your kid is in the starting stages and processing and understanding of music during this time is very easy.
The important fact to discuss here is what is the best time to start music is and what is the motive of music classes for youngsters. If your motive is to make a strong relationship with your kid with music then this should be kept in mind to start music lessons at the earliest after birth and especially within the child's first year.
In the beginning, the music lessons should not be that formal. The parents can act like their kids' teacher in a musical environment. Parents can assist their kids in music activities like dancing while holding the baby's hand, musical games or playing an instrument for the kid.
Once the child' age is three, now the time is for a bit formal lessons, but again this is not the time for your kid to play an instrument but to become more familiar with the music and identifying the music beat, melody, and instruments.
At the age of five, your kid has created a foundation in music and has prepared for formal music lessons. But again this is not the time for him to be a great performer in the music. At this age mostly violin and piano are played but some people have also tried guitar, recorder, and ukulele in this age with successful results.
At the age of ten, your kid has many skills and now he has the choice of which instrument he wants to go. Now he has the physical strength to try a bigger instrument like brass or another large instrument that requires stamina and strength. During this time your kid will take the experience and will improve his playing music performance.
In short, what is the best age to learn music for kids? The best time to start a music lesson is the very young age of your kid. As discussed if you want a strong relationship between your kid and music start learning music to your kid from birth and after your kid becomes older, enroll him in a music institute.
Melodica music institute is the top rated school in Dubai for piano lessons, guitar lessons, violin lessons, drums lessons, etc.