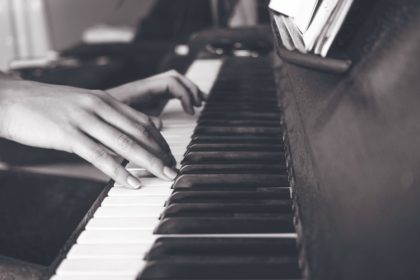 The melody of the piano is as soft as the music of heaven. The skill to play the piano is not easy. Like other skills, it also requires practice and dedication. Learn to play piano fast is quite a tough task for the beginners but everything is possible with hard work. The learning process has no limit however it all depends on your interest and passion towards it.
Tips learn to play piano fast:
If you want to learn to play the piano fast, try these tips and you will be perfect soon.
1. To progress in erraticism:
Music is something that you listen from your ears and learn from the heart. If you want to learn to play the piano fast than try to improve the power of listening. After listening, try to play the same melody that you like the most. Start playing the piano without any music; just pay full concentration on the playing. It is easy to play the song and normally you would like to sing.
As you practice more, after a few days you will see the difference. Now, your finger will get more familiar with the keyboard. So, as you start once again, your fingers will start playing fast however, you are still learning.
2. Stay calm and learn slowly:
Piano learning is not a work that you have to do as fast as you can. You should learn any song with half-speed and then slow down. It's kind of natural process that once you start rapidly, at some place you should slow down and move gradually. As you slow down, you will learn to play perfectly.
3. You can use Metronome:
Start the learning process on 50bpm and take it on high up to 500bpm. Once your finger settles on 50bpm then gradually increase your scale with 60bpm. A metronome is a tool that helps you to learn to play the piano fast in a perfect way.
4. If you don't understand, stay calm and listen:
If you don't understand any of these tips, don't freak-out and stay calm. The good musician has a quality to practice any song at maximum speed and then bring it back to normal.
5. Keep practicing with listening:
If you are interested in piano playing than you must have some favorites. Prepare the list of your favorite pianists and listen to them. If you can arrange their visual lesson than it will be more convenient for you. It is necessary to listen and learn from the expert pianists because they are perfect with their skills.
6. Copy the style and then implement it:
Listen again and again, try to cop the solo melody and make it better. As you increase your ability to play the piano, you will discover your own specialty.
Learn to play piano fast is a process that only comes with practice and full dedication. You cannot be perfect in any field unless you give your full dedication to that specific field. It's a thumb rule that you can't get any perfection with practice.
If you want to learn how to play piano professionally, learn from our professional piano teacher at Melodica. Melodica offers the best piano classes in Dubai. Just visit Melodica.ae and book your free trial piano class today.