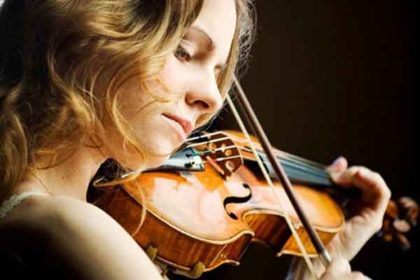 Most of the parents always appreciate their children when they use several instruments. Parents love when their children know how to play the violin in the best way. If you are a beginner and just thinking to play the violin, you must know there are a lot of things that you must know if you wish to learn effectively how to play the violin in best possible way.
What are 5 things to Know Before Learning the violin?
Here, we will discuss some important things that someone must know before he started learning the violin.
You will not be perfect at the beginning
If you are going to start a violin practice, keep your mind clear, in the beginning, you will not be able to sound a violin as perfect as you mostly see in movies. For becoming a professional and expert, you need to spend a lot of time for the practice of violin. Your violin will not sound airy when you start practice for the very first time.
Also read: Learn violin in simple steps
You may feel difficult to learn sheet music
In the beginning, it may become difficult for you to read sheet music and play it in the way that it is on the sheet. It needs a lot of your time and practice. With the passage of time, when you have done a lot of practice, you will not only become capable of learning by a sheet, but you can also compose your own effective music sound. With the passage of time, you will learn how to play the best classical music that appeals to the listener.
Also read: How to learn violin?
Your violin may be noisy
In some cases, your violin may be noisy so, you must know how to handle such cases. It doesn't matter how much professional you are in violin playing; sometimes, it may start to produce scratchy and noisy sound. The easiest way to get rid of this problem is to hold the violin in the right position. Sometimes this noise may be due to inappropriate holding.
Also read: Benefits of Violin Lessons for Kids
You may need to buy a lot of additional things
If you wish to become a professional violinist, there are a lot of things that you must buy. These things include extra strings, rosin, music stand, tuner, rag and rock top, etc. only buying will not lead you to success, we suggest you learn violin in the supervision of a teacher.
Also read: Benefits of playing violin
You should struggle well to be in the competition
You must know, there are a lot of violinists in the entire world. There is a chance, a number of violinists may be able to play better than you. You must struggle much to remain in the competition and try to play the violin better than anyone can. Try to express yourself with the music. This is the best way to keep you in the competition.
All these five things are important to know if you are really serious in knowing how you can be successful in this particular field.
Also read: HOW TO PLAY VIOLIN
Melodica Music and Dance Institute offers violin lessons in Dubai. Come and visit Melodica and be in the best music school in Dubai.