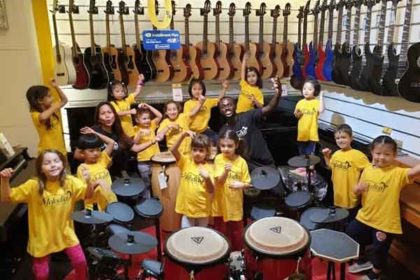 Take lessons 2x a week and you'll get better 4x as fast because bi- weekly lessons gives you momentum and momentum carries you forward. Plus, you'll remember what you've learned between lessons easier so there's no time wasted refreshing your memory in class.
What that means is that you'll be more motivated and prepared to practice, helping you progress even faster and you'll get value from your lessons.
And what that really means is that you'll have more fun, you'll feel more confident to take on bigger goals, you'll reach the highest level quicker, and you'll find yourself on stage in front of a live audience in no time.
Can you think of a time in your life where this was true? You put more into learning and you got much more back from it? We can do a lot in 30 minutes per week. But it's nothing compared to 6 hours a month.
If you want to join Music or Dance classes, just visit Melodica.ae and book your first class at Melodica and learn from the most professional music/dance teachers at Melodica Music and Dance Institute Dubai.