Why You'll Fail to Learn Guitar – And What to do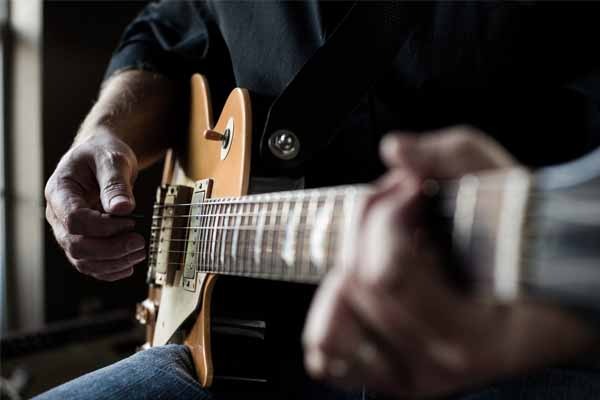 It doesn't matter what is reason when you want to learn guitar instrument, no doubt you will have a great excitement and passion when you go to a music store to buy a guitar for yourself. After buying your dream guitar, the dream has begun but the challenge for learning guitar begins then the dream has to lead to reality.
Many people find it very hard to learn playing guitar especially when they are trying to teach themselves because of the following reasons.
Trying to Learn Guitar without a Music School:
The first thing that people do is to start learning guitar lessons without a teacher or a music institute and thus they make a lot of mistakes. Always remember, it takes 10 practices to learn something but to remove a mistake you will need to take 35 practices. If you learnt a lot of things in the presence of a teacher then it is possible that the things that you have learnt are full of mistakes.
My Guitar keeps going out of tune!
If you want to learn the guitar privately or want to do practice using your guitar after the guitar classes, then obviously you will need a good guitar. If you buy a guitar without spending enough time for research different guitars then obviously you will end up with a guitar that is not fit for you or not comfortable. A cheap quality guitar will have a poor sound and will lose the tune quickly. Make sure to give time for buying a guitar and you can find guidelines on internet about it.
Ouch – That hurt!
The new guitar player will experience some pain at the beginning. The pain may come at the wrist or arm and if you are learning on acoustic guitar then you can get pain on your fingers tips. Using the electrical guitar will help you to get rid of finger pain as it takes low pressure to be applied on string.
This is something that you need to tolerate; anyways, you have to maintain the practice until your fingers tips become less painful. Just pay attention to the way and posture you are using to hold the guitar and also remember to carry out some warm up practices exercise before you start practicing.
Playing Faster!
Another problem with the new guitarists is that they want to play very fast as they are in hurry for a result. This will change your habit and later on you will be frustrated that chords cannot be played cleanly and you cannot change chords quickly. Keep in mind you are doing practicing to learn mistakes if you are practicing like this. Once these mistakes are learnt permanently then you will have to spend a lot of time to unlearn these mistakes.
I'm too busy, I'll practice tomorrow.
The other thing is being irregular and practice that is not enough. When you started learning guitar, you must have to give enough time for learning and practice. Practice in such a place where you don't annoy other people of your surroundings.  Remember, learning guitar is something that need your attention and you have to deal with any barrier that is coming in your way.
What the hell does that mean!
If you can afford to join a music school, then it is a best way to learn guitar. However, the things like watching videos, DVDs, books, courses etc are sometimes difficult to understand without a proper guide. If you are following the contents or sources that feels difficult to you, then your learning-process will be slower or sometimes halted.
Learning guitar or any other musical instrument is a challenge and without a proper way you won't be able to learn. However, by adopting the right way of approach will give you a better chance to learn. If you are searching for guitar classes in Dubai Melodica Music School is the top rated music center in Dubai where you can learn guitar lessons and other musical instruments you wish to learn. Come and visit our school and have a chance to learn from our professional guitar teachers from Europe and different parts of the world.
Click on the following url to more about our music lessons at Melodica:
Also Read: Tips for Learning Guitar Lessons for Beginners