What is Taught in Adult Dance Classes?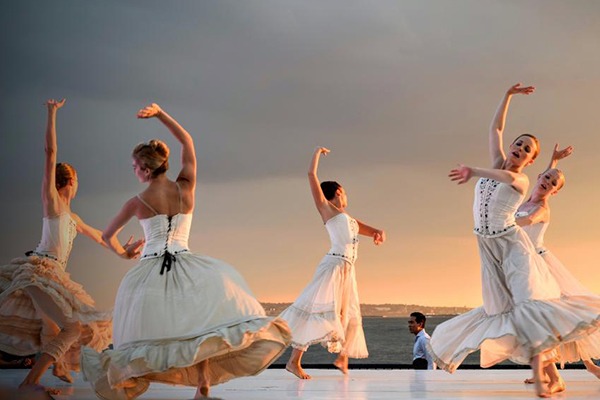 Adult dance classes are for all learners interested in dance. These classes are intended to build flexibility, perseverance, balance, readiness, control and elegance. The classes also incorporate creative elements where participants learn to create their own development as they arrange dances.
Endurance
Adult dance classes won't simply expand your ability for simple exercises. You will improve your fitness to the point where you can do strenuous exercises more easily. Huge numbers of the adults have seen improvement in their stamina. After beginning adult dance classes, you might be surprised at how effortlessly you could stroll up numerous flights of stairs.
Join our Dance classes for the best  Hip Hop Classes in Dubai
Tons of styles to try
There are a number of styles that you can try and learn when you join adult dance classes. From ballet to hip hop to classical, you can learn any dance form that you like. You can even learn more than one dance style. The choice of dance style totally depends on you.
The workout
Dance is a stunning way to get you active on a regular basis. In our classes, you will utilize your entire body and most likely use muscles you didn't know existed. It is a great cardio workout. The adult dance class specialists promise that you will leave class feeling like you capitalized on your time and have a great time while doing it!
Dance challenges your mind
Regardless of whether you are a beginner or further developed, your brain will continually be tested amid class. You will learn new movement alongside new steps that require profound focus. Learning how to associate your mind to your body takes practice and that is what the dance lessons help you to do.
It is dedicated time to focus on you
As adults, we go through a large portion of our day focusing on other individuals. Regardless of whether it is our kids or individuals at work, we don't regularly carve out time to focus on ourselves. Adult dance classes will enable you to do that. The adult dance class will allow you to block out any distractions and focus entirely on you.
When you join adult dance classes you will learn a lot of different things related to dance as well as gain other benefits such as endurance, flexibility, better health and much more. Enroll yourself in adult dance classes and get all these benefits.
Learn how to dance at one of the best dance schools in Dubai. Visit our website and book your first dance class today. Visit Melodica.ae!
Melodica Music Center offers  Music classes & Dance classes all over the UAE. Visit:  Music classes in Dubai. Piano Classes in Dubai, Guitar Classes in Dubai, Violin Classes in Dubai, Drums Classes in Dubai,  Vocal Classes in Dubai
Dance classes in Dubai – Ballet Classes in Dubai, Hip hop Classes in Dubai