How You Can Heal the Soul by Music?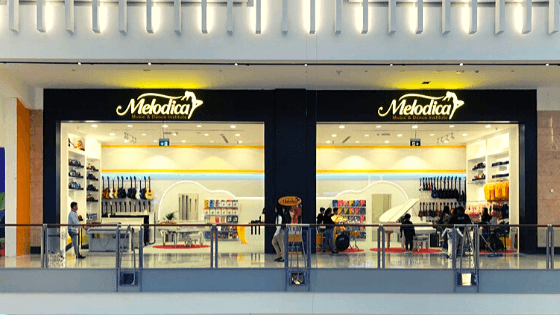 Music School's in Abu Dhabi, Dubai
Do You Know How Music Can Heal the Soul?
The UAE is a fantastic place to live in. It is a bustling metropolis boasting of a vibrant lifestyle, better work opportunities, a comfortable way of living. There are many world-renowned landmarks in Dubai and Abu Dhabi. However, the everyday hustle and bustle in this city can also leave you stressed, drained, and burned out at times. Whether you want to do something new and exciting or engage in something that will make your soul happy, enrolling in a music school in Abu Dhabi or Dubai is a great decision.
Music therapy's popularity as a stress-buster has dramatically improved over the years. But how does it really calm our entire being?
Research Study Findings for Music Therapy as a Stress Buster
A recent research study by Kenichi Itao of Juntendo University in Japan has sought to answer this question.
He and his collaborators came up with an experimental procedure in which participants ranging from 20 to 40 years old completed a short test. They were attached to blood flow and heart rate sensor. Their body surface temperature has also been measured to evaluate their stress levels prior, during, and after listening to each genre of music.
First, they were asked to listen to the silence for five minutes. It was then followed by three minutes of music such as classical (Pachelbel's Canon), healing (Harukanaru Kage), and Japanese pop (Konna Sekai wo Ai suru tame). Lastly, they listened to another five minutes of silence.
Here's what the researchers found: 
Heart rate variability – The participants had a notable decrease in low-frequency to high-frequency heart rate (LF/HF) while listening to the music compared to before and after it was playing. This result indicates that listening particularly to healing and classical pieces suppresses the sympathetic nervous system. Meanwhile, it heightens the parasympathetic nervous system, which implies relaxation.
Body surface temperature – The body surface temperature of the participants increased after listening to both the healing and classical piece, indicating deep levels of relaxation.
Blood flow volume – The researchers also found out that the blood flow volume of the listeners rose when listening to a classical piece, signifying a relaxing effect. On the other hand, this was in contrasts to healing and J-Pop music, wherein no effect was noted.
Overall, the research shows that listening to music indeed soothes our mind, body, and soul. So, imagine how much more if you're the one creating it yourself? This is where the Melodica Music & Dance Institute enters the picture.
Learn to Play Music in Music School in Abu Dhabi 
After our successful journey in Dubai, currently with 10 prime locations and still expanding, we are delighted to give the best music education to students in Abu Dhabi. Whether you plan to take piano lessons or enrol in guitar classes, vocal classes, and more, we offer a custom package for your busy schedule. We are a KHDA-approved training centre and a registered institution to ABRSM and Trinity of London. So, both kids and adults can expect a fun learning environment and a 5-star customer service.
Click Here to Sign up for our FREE music classes in Abu Dhabi today!