Importance of Piano Lessons from a Best Music Institute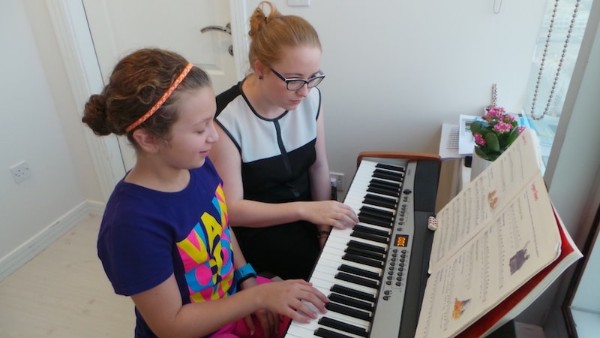 What is the Importance of Piano Lessons from the Best Music Institute?
Instead of learning piano lessons from a music institute, most piano lovers want to learn the piano independently. The reason behind that is the teacher that there are only a few good teachers and a lot of bad teachers for piano. However, there is no shortcut for the first six months of learning or taking piano. You have to rely on the best piano teacher. Avoid those teachers who cannot teach you in the way you want, or even those who teach very strictly or the teaching method is not flexible.
The first thing to remember is to learn some fundamental things while playing the piano to set your hand position and hand movements, etc. These things are really difficult to learn in a book. In a good music institute or school, a good teacher can give you piano classes while you study a book or theory. You will not repeat these mistakes after getting good guidance from a teacher. When playing the piano for the first time, beginners make around 20 mistakes. These may include issues with volume control, hand coordination, body movements, timing, speed, and fingering. It is important to choose a reputable music school with experienced teachers who can help identify and correct these mistakes individually.
Melodica, The Best Music School
If you opt for the best music school, the teacher knows the basic skills you need to learn piano there. They will guide you on playing the piano and regarding different learning sources, e.g., Books and other teaching materials. In short, we can say that this is the best option to select the best music institute where a teacher can guide you regarding playing the piano properly.
Stay up-to-date with the latest news and updates by regularly checking out www.melodica.ae. If you're interested in learning music and dance, come visit our institute, where you can receive instruction from highly qualified teachers who hail from America, Bulgaria, Turkey, Poland, Serbia, and several other European countries.
Melodica Music Center is the top-ranked Music School and Dance school in Dubai. Here you will learn  Piano lessons, Guitar lessons, Violin lessons, Drums lessons, Flute lessons, Saxophone lessons, or singing classes.
If you're searching for the best music classes in Dubai and dance classes in Dubai, we invite you to join us at our music school & dance studio. We offer excellent instruction in both areas.
You can also Buy piano in Dubai from our piano store in Dubai.