Importance of Vocal Training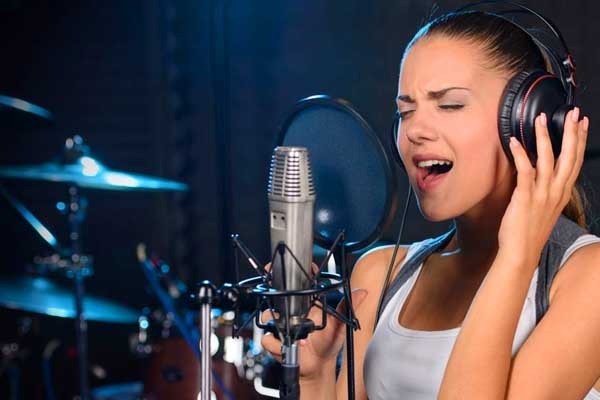 What is the importance of vocal training?
It does not matter if you are just getting started or whether you are an international vocal sensation everyone needs to have proper vocal training. The world now is saturated with audio-visual media so the importance of vocal training cannot be underestimated. Whether you want to be a professional singer or not, having vocal training can build your confidence for any type of public speaking and presentation.
What magic can be done with proper vocal training?
Below are a list of the benefits you will receive if you have vocal training:
Vocal training can help you to learn consistency
Staying on key whilst singing for long hours is extremely demanding and requires persistent effort. Vocal training will help you to develop this skill ability as the exercises you will perform as part of your training will teach you how to be consistent. As a professional, you have to get proper training to be consistent while singing for a long periods of time.
You can enhance your voice power
Vocal training can help you to increase the power of tour voice. The exercises you will complete during vocal training will assist you in maximizing your vocal range. In particular vocal training teaches you how to project your voice in a controlled way so that you are not straining your voice but are projecting it with ease.
You can Increase your potential
The aim of vocal training is to assist you in becoming a person with strong vocal capabilities. Ultimately vocal training is undertaken to make you sing better, this sounds really obvious but good vocal training can help you to learn various exercises or techniques which will help you to enhance your potential.
Vocal training can improve your confidence
If you want to be a successful person then your confidence needs to be reflected from your style and performances and to build a perfect level of confidence in your voice, getting vocal training is the most important thing to do.
Vocal training can enhance your vocal health
The health of your vocal chords is extremely important if you wish to be a singer. Various breath controlling exercises can help you to strengthen your vocal chords. A good trainer can help you to identify any vocal problems you may have and assist you in improving these effectively. Building strong vocal chords and enhancing your ability to sing with long or controlled breathing is the best benefit achieved through vocal training.
You can develop your own style
With continuous and proper vocal training you can develop your own style too. This is important f you want to sing professionally. You may have noticed that many successful singers have a unique quality and style of singing which gives them immediate recognition, this is what you need to strive for as a singer.
Conclusion
Learning how to control the ups and downs of your voice is highly important. Vocal training will help bring clarity to your speaking voice and the long and controlled breathing will help you to always present the best version of yourself and show the world what your real potential is.
If you are in Dubai and want to learn how to sing, just visit our website www.melodica.ae and book your first free trial music class today and be in the best music institute in Dubai!
Visit the following url to book your first trial class of Singing classes in Dubai