How to Select the Best Salsa Dance Shoes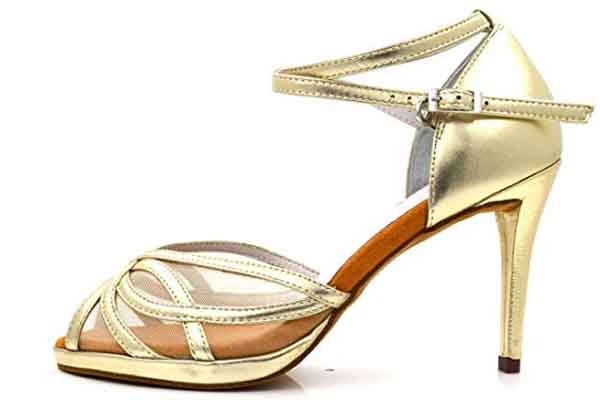 How to Select the Best Salsa Dance Shoes
According to dance experts, there is a difference between salsa dance shoes and regular shoes. Even though they look the same regarding shapes and outer body, there is a drastic difference between them. Salsa dance shoes are made to support your feet and protect them from any foot injury. Salsa dance shoes also help in doing various dance steps. Here are some tips to assist you in selecting the best salsa dance shoes:
1. Wear a Shoe That Allows For Better Movement:
Firstly try to find shoes that allow for better movement, as during salsa dance, your body needs to move very fast. As such, salsa dance shoes are lightweight and extremely easy to carry and help the wearer move better and faster. Salsa shoes vary in weight, and people select them according to their choice. In this regard, you need to try on a selection of different salsa dance shoes and try to walk. Select the pair that are the easiest to move in.
2. Try to Get Salsa Dance Shoes with Right Fit:
The second thing you must check while selecting salsa dance shoes is their size and fitting. Sometimes, shoes fit your normal size but are still loose and therefore don't provide the right fit. Make sure the salsa dance shoes you select must fit the size of your feet. Try many different pairs of salsa shoes to ensure your final selection perfectly fits your feet.
Join our Dance classes for the best  Hip Hop Classes in Dubai
3. Try To Find the Best Quality Salsa Dance Shoes:
Dance shoes need to be of extremely high quality. They must not get broken too easily or lose their grip. In this respect, you have to find a brand or company with a good reputation for making high-quality salsa dance shoes. Ensure you get a warranted product because salsa dance shoes are used more often during practice. Some salsa dance moves require heavy tapping on the floor. In this event, a pair of low quality salsa dance shoes will get broken. To avoid this, select only high-quality salsa dance shoes.
4. Keep an Eye on the Heel:
The heel is the most important thing when buying a pair of salsa dance shoes. The height of the heel should also be selected with care. The heels' height should be between digits 0.5 to 4.0. Higher heels are better in that they allow better positioning of your legs; however, higher heels should only be worn after practice as not all people have the skill to perform dance moves whilst wearing high heels.
You can find the most suitable pair of salsa dance shoes by following these tips. Melodica Music and dance institute has various dance accessories, including ballet shoes and dress. Please visit one of our schools; we have seven locations in the UAE and are expanding.
Melodica Music Center offers  Music classes & Dance classes all over the UAE. Visit:  Music classes in Dubai. Piano Classes in Dubai, Guitar Classes in Dubai, Violin Classes in Dubai, Drums Classes in Dubai,  Vocal Classes in Dubai
Dance classes in Dubai – Ballet Classes in Dubai, Hip hop Classes in Dubai