Guide To Finding A Great Guitar Teacher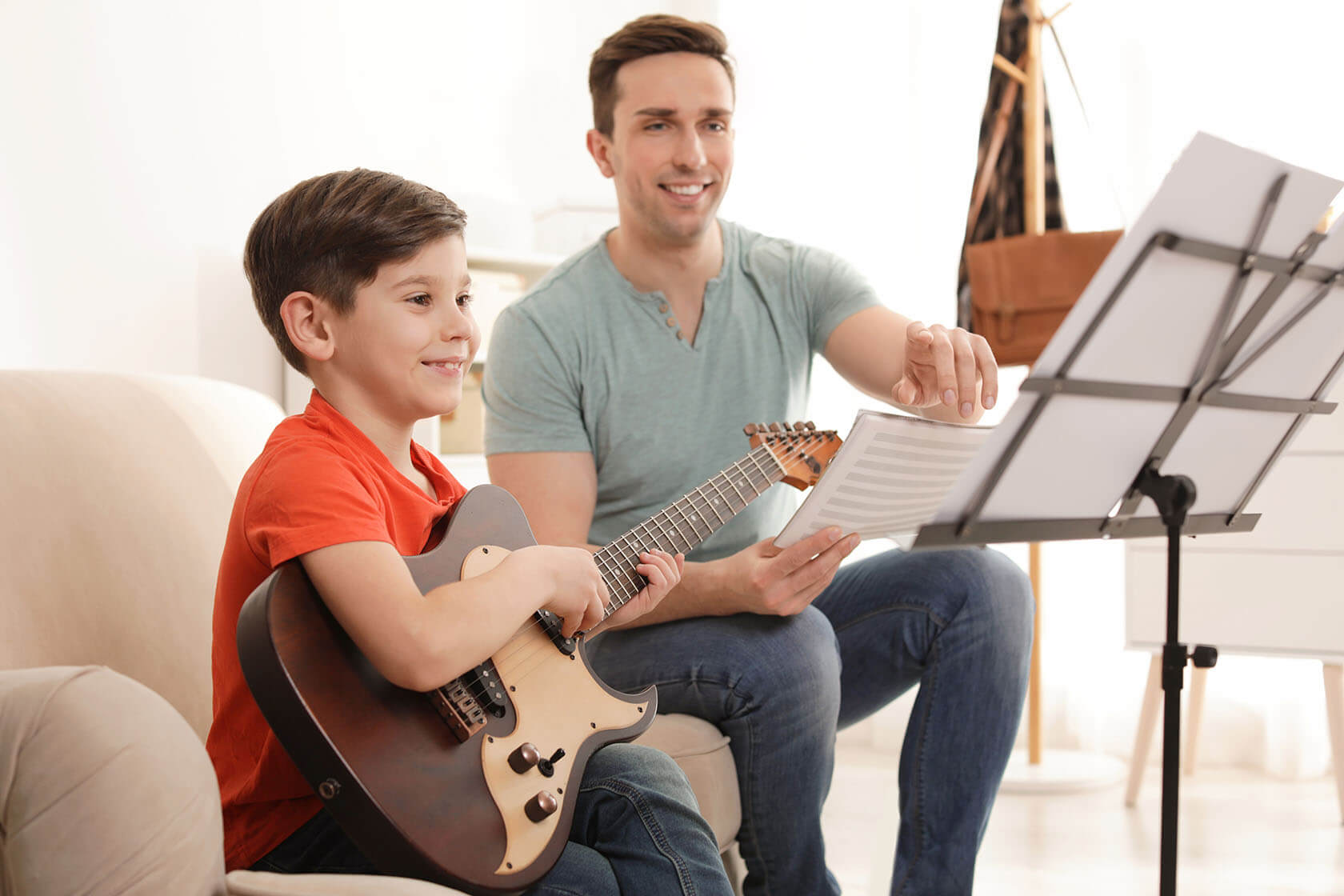 Whether you're looking for a guitar teacher for yourself or your child, there are some things that you should consider. A great guitar teacher can significantly impact our mastery of the instrument and our lives overall. In this article, we'll guide you to find the best guitar teacher for you so that you can experience all the benefits of guitar lessons and jam out on the world's most remarkable instrument.
Consider Your Musical Taste
We all have preferences in music and musicians, and almost everyone has a favorite band. To find a great guitar teacher, you first have to ask yourself what type of music you'd love to play. This allows us to ask the right questions when talking with a teacher and guide us to what kind of lessons we want to take, be it acoustic or electric.
Skills: Teaching Vs. Playing
We certainly want our guitar teachers to be proficient in playing the instrument, but it isn't what's most important. Ultimately, you want to learn the guitar, not watch someone play it themselves. This is why it is far more important to choose someone who's a great teacher rather than a great guitar player. When someone is passionate about teaching, they are more likely to have creative methods to help them progress faster.
Ask About Experience
When looking for the best guitar teacher for you or your child, you should ask questions about their experience. Those with experience teaching children will bring a different skill set than those who focus on working with beginner adults.
Find Someone You Like
The most excellent guitar teacher in history can't help teach you if the two of you don't get along. Finding a personality that works with yours or your child is vital to the guitar learning process, as it's how you relate to one another rather than is going to make or break the experience. Set up a phone "interview" or book a demo lesson so that you can see if it's going to be a good relationship and fun experience.
Things To Look Out For:
Don't go with the first place that offers "Guitar classes near me"! Just because someone is close by doesn't mean they're the best. Be wary of the teachers that don't tell you their rates, along with those who claim to teach anyone any style of guitar. Generally, these people aren't confident in their skillset and are trying to "sell" you into taking the lessons. No one is amazing, so if they're saying they are, it's a sign that you may need to look elsewhere.
From acoustic to classic, electric guitar, and more, there are no better Guitar lessons in Dubai, Abu Dhabi, Al Ain, and Sharjah than Melodica. Melodica offers guitar classes and lessons that are structured to meet the needs of each individual student. They have a plethora of teachers so that you can find the one that suits your interest, ability level, and style best.