Monday, 19 September 2022

You may be learning from a dance studio or practicing daily dance classes. We understand how important choreography, technique, and right leotards are in your daily dance classes. But so it is the song or music you choose. Not only will it kick your adrenaline levels but also your dancing mood.
The right song for your dance practice will also impact your audience and how they perceive your dance. Of course, many other factors affect your dance routine. But we think that the song is one of the most important factors.
So you are choreographing a dance or want to participate in a competition, and need to choose the perfect song to accompany your routine but where do you start? With so many songs, deciding which one will be the best fit for your dance can be tricky. Don't stress yourself, as we have compiled a guide on how to pick the best song for your routine.
So, let's get started.
1- Know how well you can dance:
When it comes to picking the perfect song for your dance classes, it's important to consider how well you can dance to the song.
If you're a beginner dancer, you'll want to choose a song that is slower and easier to follow. For experienced dancers, you may be able to choose a more difficult song with more complicated choreography.
But no matter what your level of dancing experience is, ensure you are comfortable dancing to the song. You don't want to pick a song that is too difficult or fast for you, as it will only make your dance routine more challenging and frustrating.
2- Know the type of dance you are performing
When selecting a song for your dance performance, you must consider the type of dance you will perform. Different songs work better for different types of dances.
For example, if you attending adult Ballet Classes in a dance studio, you will want to choose a slow song with a classical feel. If you are doing a hip-hop dance, on the other hand, you will want to choose a song that has a more upbeat tempo and is more modern in sound. To enroll in hip-hop classes visit our website
By choosing the right type of song for your dance performance, you can help to create an overall effect that is more cohesive and polished.
3- Consider Age Appropriateness
Age appropriateness is certainly something to consider when choosing a song for your dance routine; it is not the only thing that matters. The tone and tempo of the song should also be taken into account.
A slow ballad might not be the best choice for a hip-hop routine, just as a fast rap song might not be suitable for a ballet dance performance. Ensure the song's beat matches your dance routine's speed and energy level.
If you are choreographing a routine for a younger audience, you will want to choose a song appropriate for their age group. This means avoiding songs with explicit lyrics or themes that may be too mature for younger viewers.
On the other hand, if you are choreographing a routine for an older audience, you may be able to choose a more mature and risque song. Just make sure that the song's lyrics are appropriate for your performance. You don't want inappropriate content or language to be sung during your dance performance.
4- Does it work for your choreography
Before you pick your song for a dance performance, ask yourself one question: will this song work with my choreography? The answer should be a resounding yes. If it's not, then you need to keep looking. Your choreography should always be designed with the music in mind.
If you have already created your choreography and try to find a song to match it, chances are you will not find one that fits perfectly. Designing your choreography around a certain type of music is much easier than trying to find pre existing music that matches your routine.
So keep your choreography skills in mind when creating or choosing your dance performance song.
5- Get a feel for the song's speed
Getting a feel for the song's speed is also crucial as it will help you to determine if the song is too fast or too slow for your routine. You can listen to the song and tap your foot to the beat.
It is likely too fast for your routine if you are having trouble keeping up with the song's tempo. At the same time, if you find yourself tapping your foot faster than the beat of the song, then it is likely too slow. You also want to ensure that the song's tempo matches your routine's energy level.
A slow song can work for a high-energy routine, but it must be done in a way that still allows the dancers to maintain the proper energy level throughout the performance.
6- Listen to Its rhythm and feel
The rhythm and feel of the song are also important factors to consider when choosing a dance performance song. The song's rhythm will help determine the overall flow and feel of your routine.
A song with a fast, lively rhythm will create a more upbeat routine, while a slow, mellow rhythm will result in a more relaxed and graceful routine.
The feel of the song is also important. A happy, upbeat song will create a lighthearted and fun routine, while a more serious, emotional song will result in a more powerful and dramatic routine. Always select the song with the right rhythm and feel to match your choreography.
Summing Up
These are just a few things to consider when choosing a song for your dance performance. Always keep your audience, routine, and choreography in mind when selecting. With the right song, your routine is sure to be a hit!
Moreover, if you are looking for the best dance classes in Dubai, look no further than Melodica. Our state-of-the-art facility and passionate instructors provide the perfect environment for you to learn and grow as a dancer.
So, what are you waiting for? Enroll for online or face-to-face dance classes today!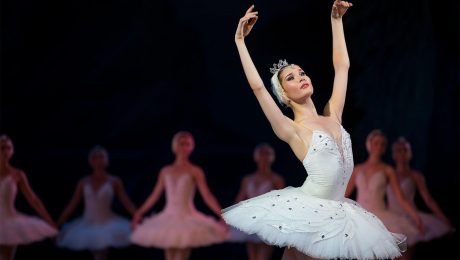 Do you find yourself searching for dance classes near me late at night but feel it's 'too late or you are 'too old to learn something new? Maybe you are someone who danced as a child but hasn't taken a dance class for so long that you worry you'll be embarrassed. Whatever you're reasoning is, we understand! Enrolling in a dance studio in Dubai can be nerve-racking, but we're here to tell you it's worth it. It's never too late to learn to dance; it allows adults to exercise in a safe and low-impact way, learn a new skill, and express themselves physically.
There Are So Many Forms Of Dance
With so much variety of dancing classes, it's easy to find one you love. Even if you feel it's too late to do ballet, you can opt for a fun, energetic hip-hop class. Also, try belly dancing to connect with your femininity. If you want a "dance studio near me," you're in luck; today, there seems to be a Dance studio in Abu Dhabi for everything, so try a bunch and see which styles and music you connect to most.
Dancing Is A Low Impact Form Of Exercise
Almost all forms of dance are low impact; you are less likely to injure yourself the way you might with weight lifting or long-distance running. Although we are firm believers in the saying "age isn't nothing but a number. if you wait another 10, 20, or 30 years, it may be too late. So why not start today and try something new?
It's Impossible Not To Have Fun
If you're feeling dread at the thought of taking a dance class, consider opting for a beginner's salsa class. Others surround you just like you there, and you'll see how easy it is to learn the simple steps. Most likely, you'll be better than you thought, and even if you aren't, you're sure to have a laugh and make some friends.
What You'll Need
To begin the process of dancing, you'll need a fantastic dance studio, the right clothes, and the proper footwear. Look for a studio that offers a dance trial to see which styles of dance suit you best. You can find instructors who will help you enjoy the class. For ballet, you'll need ballet flats. For salsa, hip hop, and belly dancing, you probably already own a pair of shoes that will work. When you book your class, ask what students should wear. You'll feel confident and ready to experience the dance fun when you walk in.
Melodica Dance Academy Abu Dhabi
Melodica is one of the top-rated academies in Dubai and offers classes at all levels for all ages. Their current students have all said that dancing has positively changed their life. Dance has not only gotten them into better physical shape, but it's made them more confident, happier, and more accessible.