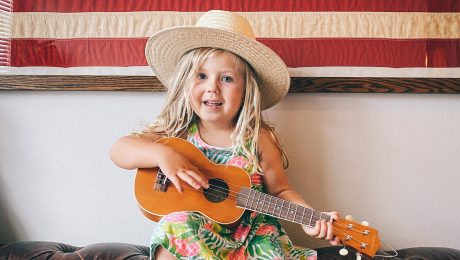 Every parent can make a huge impact in their child's music education by being supportive. Although you can't always be by their side, there are ways to ensure they're learning effectively and enjoying the process. Your child should be able to learn music on their own to some degree, while growing and being able to direct their own musical development. Being a supportive parent is imperative in your child's growth, education, and development because you'll be a resource to help them overcome challenges and learn.
Establish A Practice Routine
Sometimes your child simply needs a bit of organization and a routine to drive their musical progress. You can help establish a practice routine by arming your child with equipment, books, and other learning materials they can access during their practice. With these materials you can help them create a routine around learning, practicing, and studying that works for them. It also helps to have a dedicated practice corner or area where your child will feel comfortable. With a practice corner and learning materials, you can create a weekly or daily routine to help progress your child on their instrument.
Be Involved
At Melodica, we offer music lessons in Dubai to an array of students at all skill levels. With that being said, we've seen that parent involvement plays a large role in a student's success. Stay in touch with your child's instructors to get a better understanding of where they are in their learning. Attend a feedback session at the end of each lesson to figure out where your child needs improvement. This will help you monitor their practice better at home so you can make sure they're getting the most out of practice and their lessons. Your child will also feel more confident in their learning knowing that their parent is supporting them and involved throughout the process.
Be Encouraging And Motivating
If you notice your child isn't practicing their instrument or taking it seriously, they might need some encouragement and motivation. The first thing you can do is encourage them to practice and remind them that even though practice can be difficult, it will help them become a better musician. The greatest musicians of all time didn't get to where they are without practice and reminding your child of that can be very motivating. Always give your child positive feedback and acknowledge their success when a goal is reached or a milestone is achieved. If your child achieves something very significant to them, such as completing a difficult song or passing an exam, reward them to encourage more achievements.
Enroll Your Child In Lessons
Although this is a pretty straightforward tip, most parents forget about lessons. Your child can only learn so much on their own with a limited understanding of music. Perhaps your child is a good musician, but just can't reach the next level they're hoping to get to. Taking lessons will help them uncover new things to learn and practice. It will also give them a road map to follow in their musical journey, which can be exciting for a young musician. To find a place offering lessons, searching up 'music shops near me' will probably bring you a few resources. If you're located in the UAE, Melodica offers lessons to musicians of all skill levels from our professional instructors.
You can be a huge factor in the success of your child's music education by simply being a supportive parent. Using these tips we've shown you, you're equipped to be a resource for your child's music education and help them reach their full potential. For more information on music education and lessons for your child, head to melodica.ae.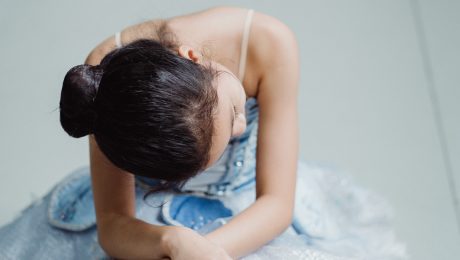 How To Make The Perfect Ballet Bun
If you're a ballet dancer your hair is going to be in a bun more often than not. Some dancers joke that you can tell if a dancer is serious or not by the quality of their bun rather than their dancing. Although it's a joke, this just goes to show the importance of having a perfect bun in the ballet world.
Wearing your hair up during dance classes will keep your hair from obstructing your vision, which could cause you to improperly execute your turns. A perfect bun will also help center your balance, keeping you and the other dancers more synchronized. With your hair out of your face you won't lose focus or become distracted during class.
With 8 hour dance days on top of performances, you'll want a bun that holds its shape and lasts all day without having to fix it. Making the perfect ballet bun can be pretty challenging, but with the right method you can have a perfect bun every time. There are a few classic styles for ballet class, but we'll show you how to make it perfect.
Step 1: Water
Making the perfect ballet bun starts with spritzing your hair with a bit of water, which will make it easier to work with. If your hair has just been washed and is fluffy or smooth, you can try using a texturizing spray to help give it some hold, but it isn't necessary. You want your hair to be wet enough so that you can manipulate it, but not soaking and dripping wet.
Step 2: The Ponytail
The perfect ballet bun starts with the perfect ponytail. Comb or brush your hair and then pull it into a ponytail. You want it to be tight and right at the crown of your head, then you can secure it with one hair band. A good reference is to keep the ponytail just above the top of your ear line.
Step 3: Twist!
Once you've got the perfect ponytail, give it a twist! Twist it into a bun in either direction until you reach the end of the ponytail then secure it with a u-shaped bobby pin. The u-shaped pin will hold your hair more firmly than a regular one. There are also different ballet hairstyles you can utilize by changing how you twist and style your hair.
Step 4: Use A Hair Net
A hair net is important for maintaining the structure of your bun. Once you have the bun secured with the u-shaped pin, wrap a hair net over it and continue twisting and overlapping it until the bun is tight. This will ensure your bun stays in position and there aren't any loose hairs.
Step 5: Shape Your Ballet Bun
This is where you really get to dial in the perfect ballet bun. Start moving your hair around into a symmetrical, round shape. Make sure there isn't a hole in the middle of the bun and that the bun looks neat and tight. Don't use too much pressure, but play around with the shape until its perfectly symmetrical.
Step 6: Use Hair Pins To Secure Your Bun
Lastly, you need to secure your bun with hair pins. Point the pin outwards, away from the center of the bun. Then go up and over before pushing the pin back towards the center of the bun. Go around the bun in a circle, using 5-6 hair pins depending on the size of the bun. You can also use a holding spray for extra support but it's entirely optional.
There you have it, the perfect ballet bun! If you have shorter hair the steps are relatively similar, but this video is a great guide for those with short hair. For more information on ballet and other styles of dance, head to melodica.ae to learn more. We offer ballet classes and lessons in Dubai for kids and adults who are aspiring or experienced dancers.