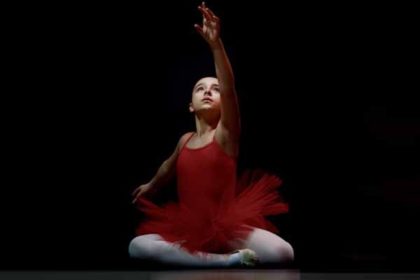 Baby Ballet can be a tempting and very healthy activity for your kids as it allows them to develop a fitness routine. During ballet various those moves are done that you would do at gym as an adult to get fit body. This fitness routine will remain with them throughout their life. Also, bodies of the kids are already flexible hence getting it adaptive to baby ballet is extremely easy. Therefore, you must start teaching baby ballet to the kids since very early age however determining the right age is necessary.
How to Determine the Right Age For You Kid to Learn Baby Ballet?
There is no hard and fast rule regarding age of the kids to learn baby ballet because growth process of different kids varies. So, to determine the right age, all you got to do is find out if your kid is able to walk, run, stretch its body, and do various hand and feet movements. When body of the kid is developed regarding this thing, he or she is ready to learn baby ballet. Usually, three years old kids are able to walk and use all the parts of their body independently. So, you can say three years is the right age for babies to learn ballet dancing.
Also read: Are Ballet Classes for Kids the Right Choice?
Teaching Baby Ballet to Three Years Old:
As a three year old, your kid is just starting to get used to with workout routine to learn complicated and a little tough moves of ballet. Don't make it hard for them instead try to make it interesting. Therefore, start with some creative movements that will develop interest of the kids regarding learning ballet dancing.
Teach them body control by standing straight, joining heals together and your toes apart. Don't let them remain in the position for too long instead start some body movement.
Teach them plié and releve, it is a movement in which knees are bend and baby tries to come down and the other one means to rise in which baby tries move up on his toes.
Third move you will teach them is opening up by stretching your legs in outward direction along with stretching your arms. This move will teach them to balance their body at an equilibrium level.
Tell them to use their space but use limited space by stretching their legs not too wide or else they will be hitting their friends. This personal space thing will be a good lesson for your three year old that will remain with them for life-long.
Then again go for plié and releve and repeat the movements.
Also read: Are Ballet Classes for Toddlers the Right Choice?
Repeat these moves for a week or two before moving towards the complex moves of baby ballet such as standing on the toes or balancing the body etc. All with this try to play calming music during the movements and do all the moves along with the kid. Kids do like to copy their elders and don't like doing things independently.
Melodica music and dance institute has highly professional ballet teachers who are specialized in teaching ballet dance to kids and adults. If you are in Dubai and willing to start ballet classes for your kids or for yourself you may visit to melodica.ae and can book your first trial class.
Just click here to book your first trial class: https://melodica.ae/dance-classes/ballet
Also read: How to find Ballet School for Kids