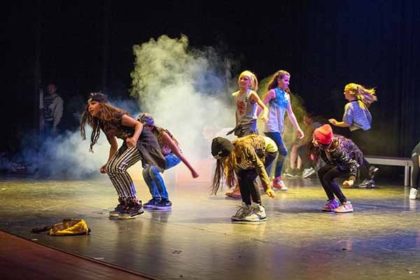 Introduction: when did hip hop start?
The 'hip' is an English word that is derived from the word 'hep'. It means 'current'. This word is added in the American dictionary from 1904.
It is said that the word 'Hip Hop' first used by the Bronx community of the south. Their leader Afrika Bambaataa is the person who uses this term. Hip hop music started in the 1970s. it is basically an art of working and manipulate different sounds and then create different music and the immediate break with twisting, with upbeat music of the drums. As time passes, this technique was paired up with the rapping and it became the upbeat and high energy music foam.
Hip hop dance:
The dance form of hip hop is basically performed on the hip hop music only. Hip hop gains more fame because of its street dance form so, technically it's more like street dance. The most recent dance form in hip hop is New School that is found in the last few years ago. The initial dance forms are called
break dances
funk styles
Hip hop has many forms and some of them are very different and difficult for example:
Harlem shake
snap dance
The old school era started in 1970 and it goes to 1985. The golden era of hip hop was in 1985 to 1993, it was the times most of the hip hop forms transformed and get famed as well.
History of hip hop:
Hip hop was first developed by Clive Campbell in New York City. He created hip-hop music at a very young age; he was thirteen at that time. He creates many art forms, piece of funk music was the one who played all night in the parties and was the big hit. Basically, the MCs were talking about the music because they use it to express their feeling and problems that their community faces in reality.
'Rap' is the word derived from the word meaning 'conversation'. So, in short, they use rap to ask about their problems. Hip hop artists also use rap only to introduce their name in the song but now they add many long lyrics and made it a different form.
The hip hop is different in every country but now, many famous hip hopers use to open different academies to offer people to join them and learn about this art. The dance of hip hop is also depending on the style and form of the music. The dance is also different in different forms of hip hop.
Conclusion:
Hip hop is the dance and music form. It starts with Bronx America. The new form of hip hop is called the New School and it was changed in recent development in hip hop. Hip hop is not a simple form but it has many other styles and forms in it. When did hip hop start is such a complex question.
Learn Hip Hop dance in the best dance institute in Dubai: Melodica Music and dance institute. Here you will learn everything about Hip Hop dance from professional dance teachers.