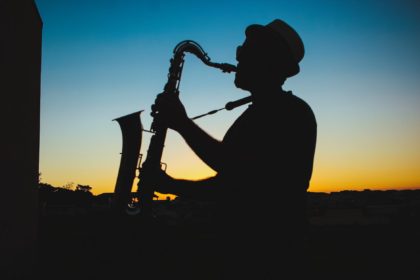 Music is the language of the soul and this is the only language that creates no language barriers. Because music is created through numerous instruments. This can easily be understood without placing it into a lyrical symphony. From all other sorts of musical instruments, the saxophone is one of the most melodious instrument. It helps you in dispersing stress, getting positive thoughts, and enjoying even if you are alone away from everyone. Here are some points that show the Importance of Getting Sax Lessons:
Sax lessons are Best Way to Evolve Your Creativity:
First of all, sax lessons are the best way to enhance your creativity. Everybody has some sort of creative sense in them. However, not all things help us in showing our creative-self. When you get sax lessons, you learn to bring your inner good out. You learn to tell others what you are capable of. You can make different melodies and let others listen to them. In this way, you find a way to catharsis.
Saxophones Are Numerous, One for Everyone:
Saxophones come in different size, shapes, buttons, and all produce different sort of symphonies. It doesn't matter that you are young, old, small hand, or heightened person. There is a saxophone for everyone. You can say it is the only instrument that comes in such different diversions while all produces a little different sound. Thus, with diverse music, you can have it all by playing the saxophone.
You Can Even Earn Through Music after Learning Sax:
Learning saxophone is not difficult. It comprises some days of practice and some sax lessons from a good music teacher. Once you think you are good at playing saxophone and you are able to create your own musical symphonies, you can even start earning through it. There are many people who earn through playing music on road, in the events, and all with this you can join a band as well.
Saxophone Symphonies Helps Brain Alleviating Stress:
The saxophone can make best melodies melding together with other musical instruments yet it can make the best music alone too. Studies show that saxophone sound helps in revealing stress and helping your brain to feel better. You can test it by yourself by playing a track made with the music of saxophone. On the other hand, if you want, you can get sax lessons, learn to play it on your own, and enjoy playing it when you are alone.
You are Not Alone Anymore with your Saxophone:
You get so many friends when you know to play the saxophone. You will get become surrounded by fans all the time. Even if you go to restaurants or simply walking pedestrian, you will see so many fans will always surround you. Moreover, if there is no one around you still you are covered by the melodies, symphonies, and music.
These are only some points showing the importance of taking sax lessons but experiencing it, in reality, will inform you regarding the actual benefits of taking sax lessons from a good institute.