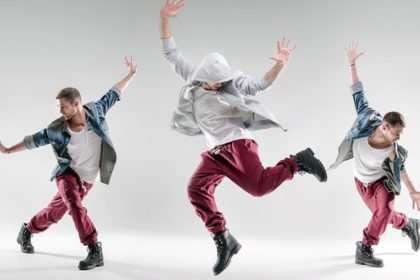 Hip hop dancing is for adults as well as for teenagers but this should be noted that it is also good activity for removing stress. Exercise is generally good for health and when you do exercise, your body will make happy hormones due to which your blood pressure is reduced and you feel more relaxed. While, another benefit is that exercise will keep your muscles stronger. However, below we have presented and introduced Hip Hop as a form exercise & dancing.
What is Hip Hop Dancing?
Hip hop is a high powered and refreshing type of dance that includes dance movements to energize one's body. Hip Hop dance is introduced in low income neighborhoods where kids use to dance with rap music. The rap music and music videos has significantly increased the number of people want to learn this new kind of dancing style. Hip hop dance is now available in lots of dance studios and is very popular world-wide. Hip hop dance is a kind of dance that is freestyle in nature and shows your personal style.
Hip Hop Dance as an Exercise:
Hip-hop dancing is a form of dancing that use your lower and upper body that makes this a wonderful & full body exercise, but in hip hop dancing balance is very important. Moreover, it is fun-filled activity; in fact it doesn't look like the kids are exercising when you see them while doing hip hop dance.
If you do hip hop dance just for a thirty minutes in a day, it is more than enough and will lower down your blood pressure and reduce your stress. You will found this kinds of dancing really effective and full of fun.
Melodica music & Dance institute is the best dance school in Dubai for hip hop dance classes. Come to Melodica and join our amazing hip hop dancing classes in Dubai.