Wednesday, 06 December 2017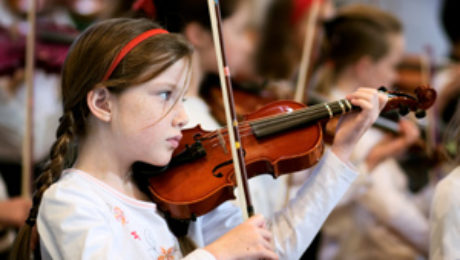 When children interact with a music center, their musical skills will be developed. Likewise, when they participate activities like music, they boost their social-emotional, cognitive and physical development.
Music Skills and Appreciation
Have you noted that children are natural music makers without adult involvement? Though, when we give them a freedom to learn music with proper instruments and instructors, they become more skillful and capable.
When children use to listen repeatedly to a style of music, then in future they prefer mostly that style of music that they listen to in childhood. However, this is very important to introduce your children with such a music that can enhance their repertoire. Let them learn from another time period or culture that can also enhance their circle of learning.